Suki Wang: Art Director & Fashion Illustrator
Suki Wang is an Art Director and fashion illustrator educated at Central Saint Martins. Being half Mongolian she has an interesting heritage and look. I was very impressed by her illustrations and her drive. She talks about fashion in very artistic way and has a lot of concepts and ideas for fashion editorials. Suki is clear about what she wants and illustrates her vision well through her stunning fashion illustrations. A very impressive talent and surely one to watch. I suspect she will be a driving force for female empowerment and make her mark in the fashion industry. She became an influencer in the illustrations world with her constantly evolving ideas helping to progress the field as an emerging artist.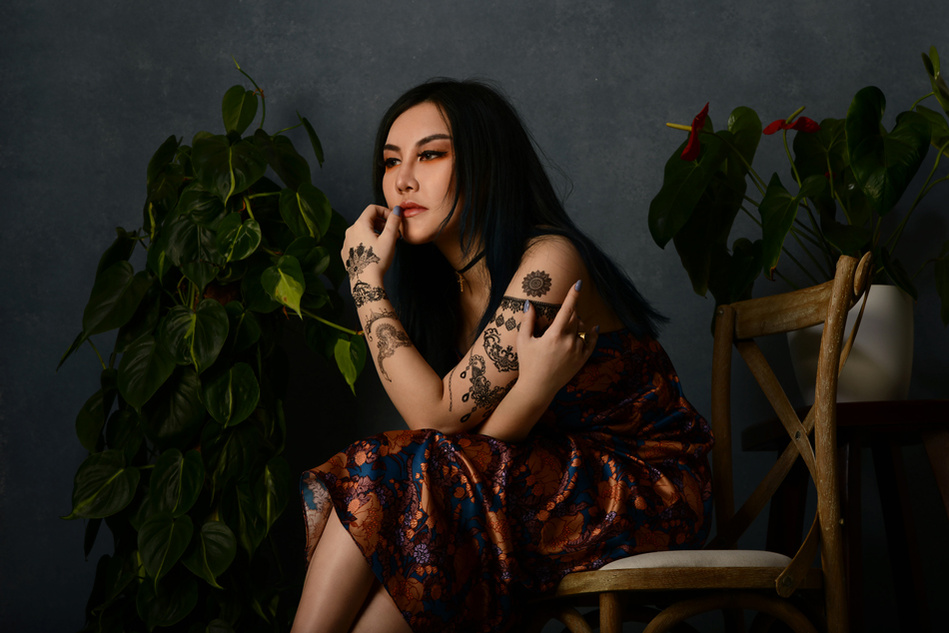 Could you tell us a bit about yourself?
A mixed culture world traveler who loves nature and hope to become a creative director to illustrate my perspective of the world to fashion editorial shoots.
As a Huns girl (inner Mongolian) the respect for nature and culture has been running in my blood. As most of my ideas came from theses two elements.
Been called a 'weirdo' in a academic based family has been the starting point. If I'm the weirdo then I'll change the world with my weird ideas and vision.
Since I was little I enjoy painting and drawing, to me is the fastest way to present what's in my mind. It boost up my confident as well as my artistic path.
As a extrovert I actually like to drown myself into the 'illustration world' that I created and stay in to just paint all day long.
Tell us about your studies.
I've got into Central Saint Martins Collage of Arts and Design as one of the youngest member of the course on 2014 (I was 17 at the time. I started at course Graphics and communication design, but what I love the most is illustration and creative direction. As Saint Martins is a fashion and design based university I've always been inspired by the fashionable students that I've been surrounded by. I enjoy drawing my course mates and let them be part of my illustration world.
Why did you choose fashion illustrations? What attracted you to it?
During my time in Uni I've attended fashion Illustration short course as well as fashion styling. They really opened up a new door for me. The idea of bring my drawings and paintings to life in a editorial photo shoot way as given me a new 'life'. I mean why not bring 2D to 3D?
You have a great personal brand (and not many artists do). You have a website and became an influencer on Instagram. Could you share a little bit about how you worked to build your image?
After graduation I've decided to build my own little team for my personal projects on editorial shoots (As a creative director and stylist). My way of working is to draw out the concept art first so that it's easy for my team to understand my vision. In terms of my Instagram image apart from my travels and culture trips I love to present the idea of ' female empowerment' through my photos. I believe that women can be as strong by ourselves. My color themes are mostly gold, black, navy, emerald. In western as well as Chinese art history blue and gold are often viewed as a Royal color combo. I would love to present this powerful image to influence not only the fashion but also the emotional and spiritual part of my audience. I often link my personal page ( fashion influencer page) with my illustration page where my audience can see the whole process of my work.
Who are your favourite fashion designers and what do you like about them?
Roberto cavali

Versace

Etro
These designers have one thing in common ' bring out the pride and power of women' through their designs. Which I love and respect a lot. For Cavalli they used animal prints and nature element to present women even in a urban environment they get to unleash their 'wild and powerful side'. Versace uses a lots of Roman Empire reference on their design, gold, etc. Etro focuses more on the culture side of fashion which as a person with mixed culture background I admire a lot of this culture appreciation.
What are the steps of your creative process as a fashion illustrator?
Reference : it can be from street or movie. Also I get inspired by tea and food
Sketch : sketch out few ideas, see which one would work
Paint choose color : bring the clothes into a story, not just fashion but also story telling
What kind of projects do you work on these days? or Tell is about any interesting project(s) you are working on right now.
I've been working on a conceptual process called ' detoxification ' inspired by snake shading skin, it will be based on face makeup and skin tone. I will be paining on my model and create fake skin on her. The idea is about ' shading off our fake side' - less fashion more concept.
What are your future aspirations in the fashion industry?
I will be applying for Vogue and Bazaar as intern for editorial shoots. To get to know the industry a bit more. Eventually I'd love to start my own design firm focused on web fashion magazines and communication design such as illustration and curation.
Check out her website: Suki Wang Art director & Fashion Illustrator
Follow Suki on Instagram: @sukiswang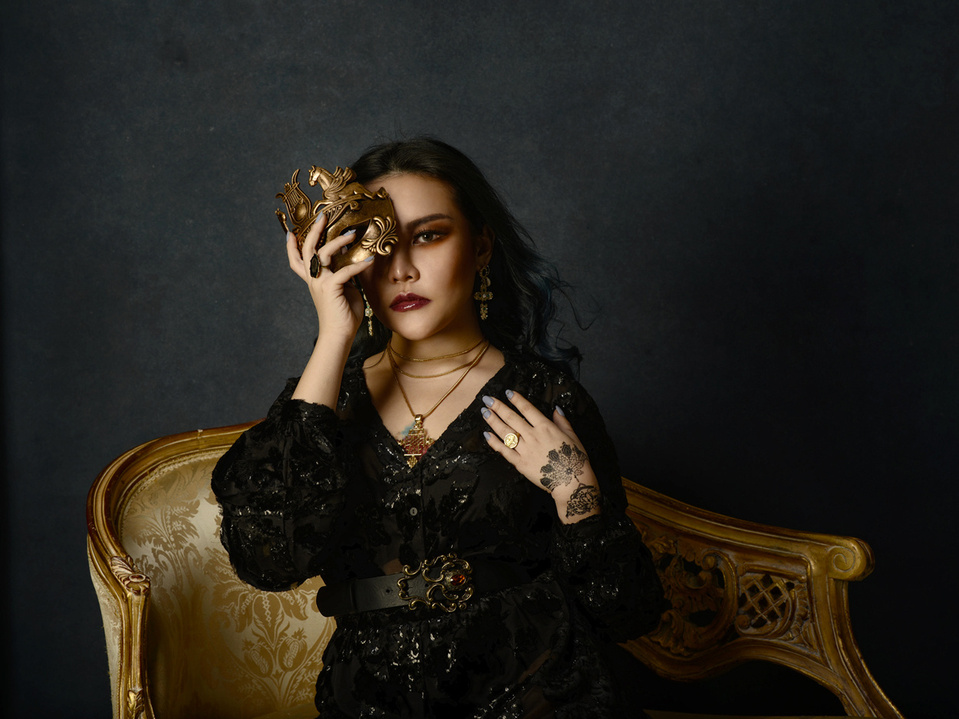 Photoshoot Credits:
Fashion concept, direction & styling: Suki Wang
Photography: Zuzana Breznanikova
Follow our photographer on Instagram: @breznanikova.photography for more talent features, fashion shoots and interviews.