Duran Fulton Brown - The Man with the Thousand Yard stare
DURAN FULTON BROWN is an English actor and a devilish kid at heart with an amiable personality. Duran's extensive film and television credits include Jason Bourne (Universal Pictures); The Tunnel II: Debris (Sky1); The Musketeers Series 3 (BBC1); Jekyll & Hyde (ITV1) as well as a major role in, Ren (Mythica Entertainment.) Independent films include Artificio Conceal (Transient Films) and Outlaw (Vertigo Films.). His theatre work includes The Accident at The Lyric, Hammersmith, Screwface directed by Rikki Beadle-Blair and Held written by Tina Jay. Duran also became a successful model with Select Model Management in London. As a model he has been featured in many fashion publications including Vogue Homme, Arena Homme, GQ, Out magazine, 125 magazine, Attitude and Arena magazine. He has been photographed by some of the most famous fashion and portrait photographers including Mario Testino and Bruce Webber and was featured in a number of global campaigns including one for Abercrombie & Fitch.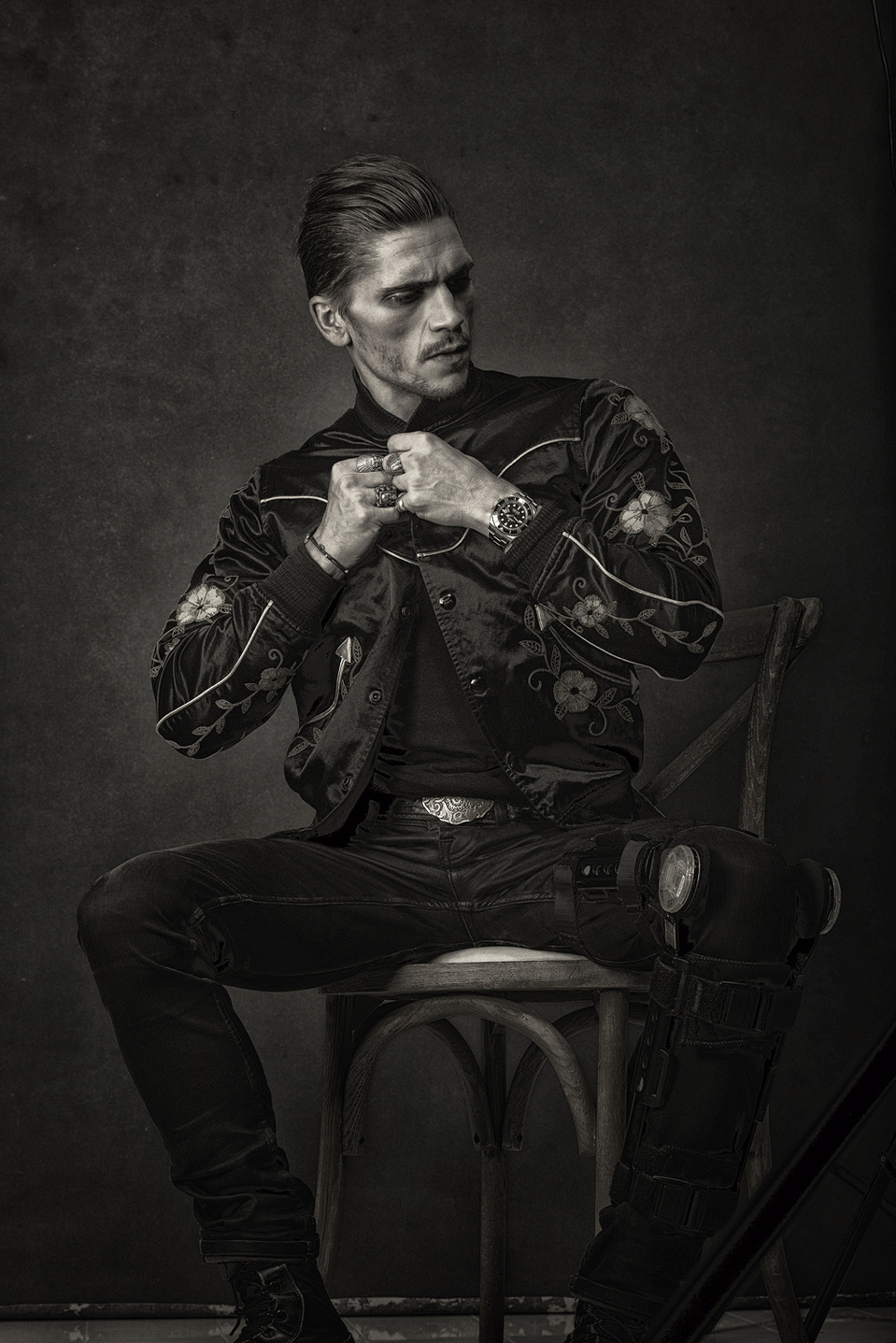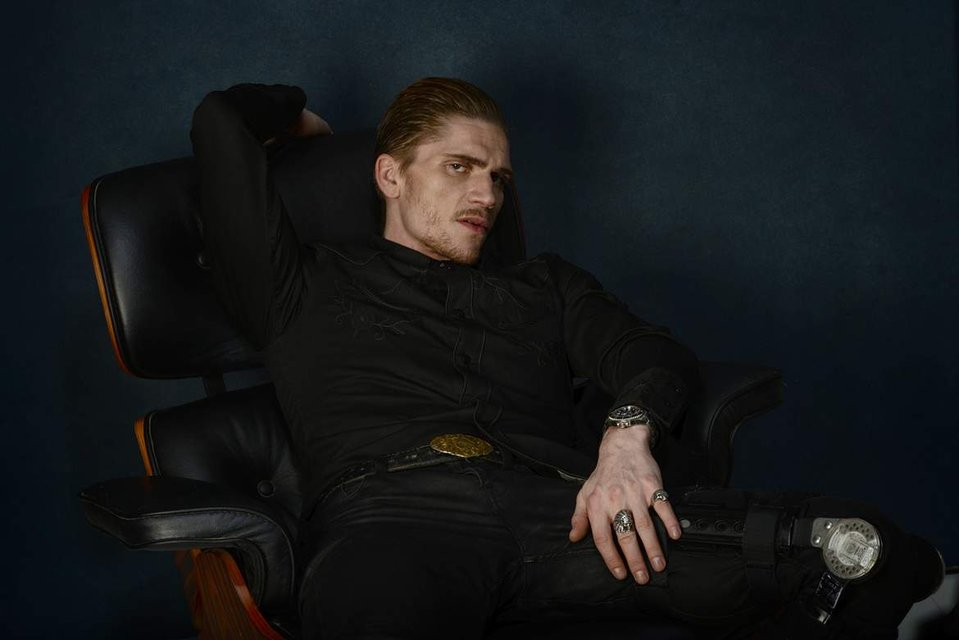 Can you tell us about your acting career and what attracted you to acting?

What's the attraction to acting, that's a great question. Having a vivid imagination in childhood I spent much time imagining and mimicking masculine figures, Bond, Batman, Indiana Jones! While most of my school peers would be playing football, a few of us were playing soldiers, cops, robbers and spies instead.
You played an Alpha agent, hunting down born in the latest in Jason Bourne Film. That must have been incredible experience. Can you tells us about it?
Jason Bourne V, yes, an incredible project to be involved in. A motion picture of that size is like a machine and runs in such a manner.

The most vivid part was working with Vincent Cassel. Although on set he did shoot me in the back of the head countless times.
Vincent is a screen Icon. La Haine and Eastern promises, now they are also incredible movies! Yet more importantly he's polite, respectful and a gentlemen. These are all rules I live by.
"Manners are free!"
Of all the roles you have played in the past, which is your favourite?
That's a difficult question to answer. I can't really say I have a favourite, perhaps its similar to asking a parent to decide which of there children is most loved. I favour moments of clarity and the connection to those moments I have experienced, rather than a specific role.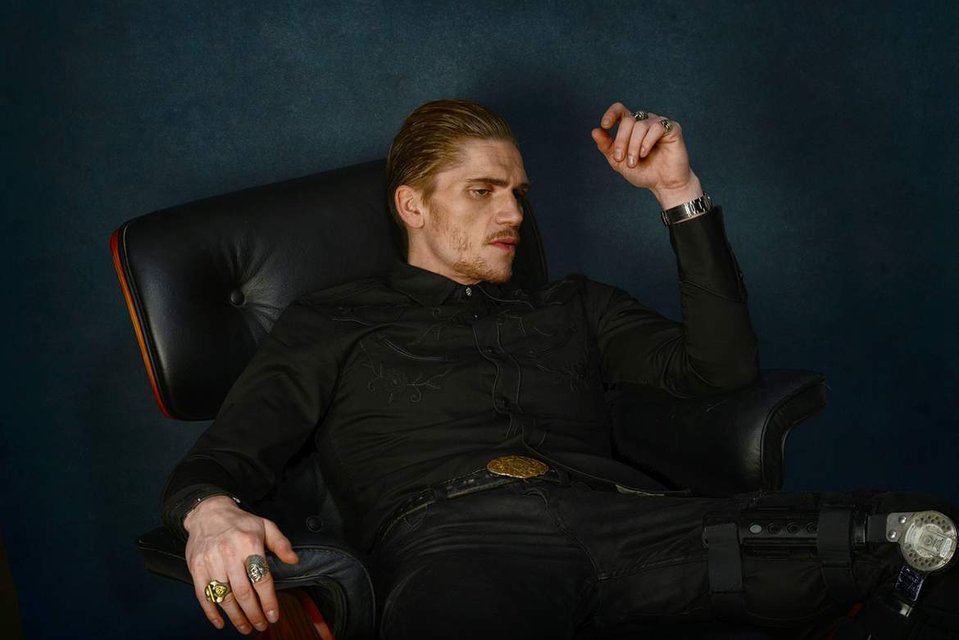 What has been the most difficult scene to perform of all the films you've been a part? How did you prepare for that scene?

Its ridiculous. but betraying shock, is quite a difficult one, I rarely experienced that emotion. I'm not jumpy and reproducing that emotion is quite alien to my nervous system. It's definitely something I struggle with performing naturally. There's even a whole B-role of outtakes from a project I worked on, with me attempting to act shocked. It's embarrassingly hilarious, I'm completely unconvincing.
What do you like most about acting?
You and I did discussed this in-depth but I'll also share a brief summary with your readers. Like yourself I am also fascinated by human psychology. Deconstructing a character that's written on the page and understanding the mechanisms of why they are, who they are, is fascinating to me. A great book on this is Mindhunter, by John Douglas and Mark Olshaker. The book focuses on the development of the FBI's profiling unit.The methods they use and how they profile suspects, to further understand their motivations and movements. The Information in the book, will provide you with somewhat of an insight of the mechanics and methods that I also used to discover the inner lives of fictional characters.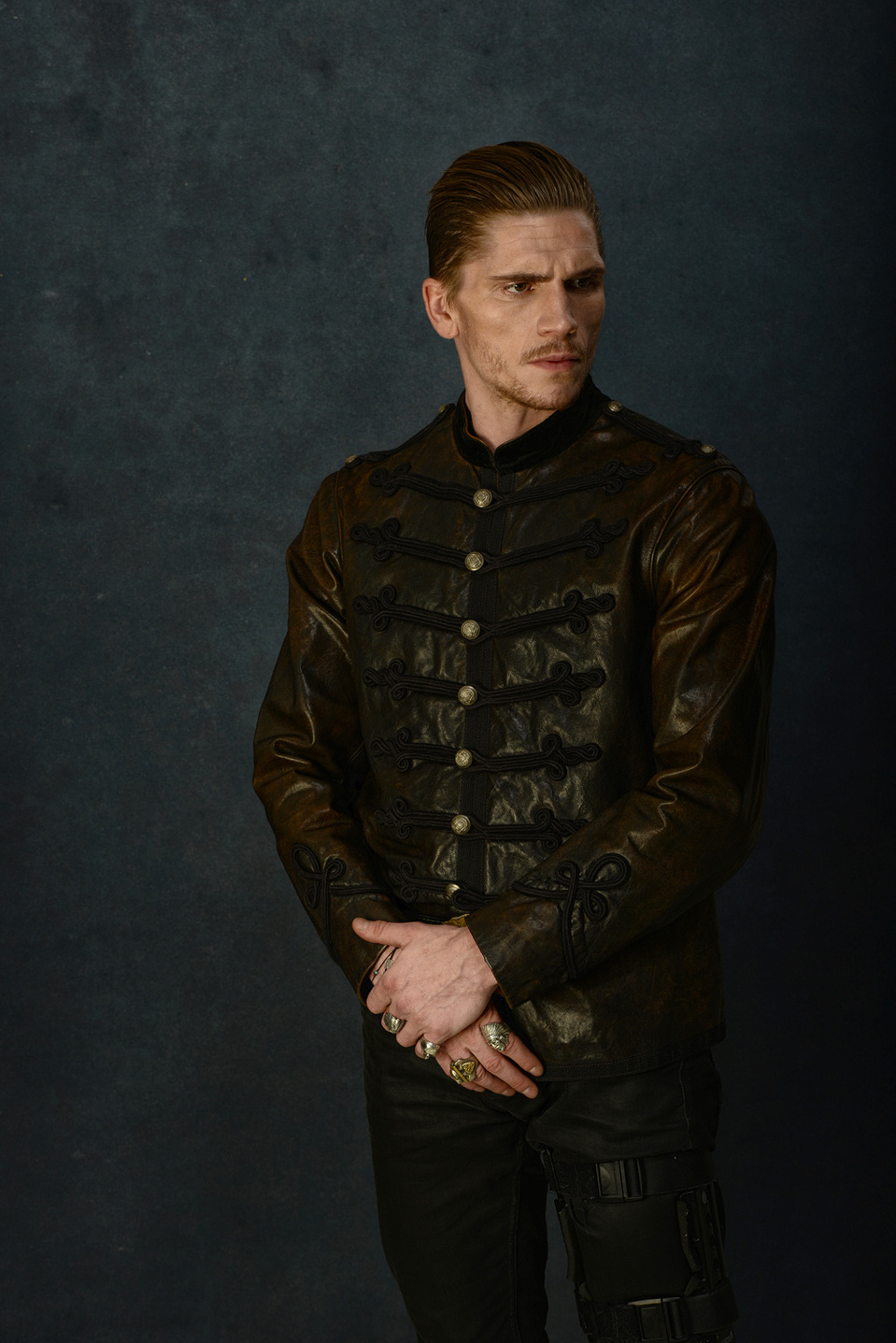 Favourite movie.
Too many favourites, but because it's fresh in my mind I will go with David Finchers, Se7en!
He also recently produced the Netflix TV series of the book above-mentioned Mindhunter. My friend Holt McCally is brilliant as special agent Bill Tench.
Who is your favorite character, and why?
Guess the line quoted, and you can guess the character.

"The first rule of ….. …. is, we don't talk about ….. ….!"
If you could meet anyone in the world dead or alive who would it be and what would say to them?
My paternal grandfather, my fathers father. Sadly he died shortly after I was born. I'm told I am a lot like him, I'd just like to know who he was!
As a photographic model you have photographed with some of the biggest fashion photographers including Mario Testino and Bruce Webber. What was it like?
I lived and grew up literally on Oxford Street, making me a central London street kid. I'm maybe a bit savvier now, but at the time, these names were very much off my radar, the whole fashion industry was. Perhaps my naivety was to my benefit, as I was just myself around these well renowned figures. We are all people after all, and sometimes our reputations are a limiting factor. They produce barriers and pre-conceived notions, of who someone is. Instead of interacting and connecting with the actual human being stood in front of you.
Can you give us some interesting facts about you.
I'm a lefty (left-handed), I eat far too much ice cream, and I feel everybody should read more of the master, Shakespeare! Henry V is one of my favourites.
Follow Duran Fulton Brown on his Instagram: @durannosaurus
Zuzana Breznanikova is a renowned photographer for her unique actor and celebrity portraiture style. Her portrait photography work evokes so much more; is beyond the superficial with her images being emotive and moody. She uses her lighting to suit each person and in this case she used much darker, moodier lighting and the use of shadows to capture images of Duran and his character. Her work has been internationally published and she is available for commissions worldwide.
For more extraordinary talent interviews and photoshoots follow her on Instagram: @breznanikova.photography