P O Ξ T R Y i n W O M E N
A mixed media art collection / digital collectible with an attitude stored as newest ERC-721a tokens on the Ethereum Blockchain. It is a present-day manifestation of web3 / NFT culture and language in a mixed-media format - the first of its kind! It is a symbiosis between crypto art, NFTs and traditional art world transforming NFTs into something more meaningful. It creates a bridge between the world of technology; digital and traditional art - the artworks were created using a blend of both. The focus is on art and this art collection was created for art lovers.
Includes Personal Print Rights for your Home, Office and even as a gift for your loved ones! You can print in any format or size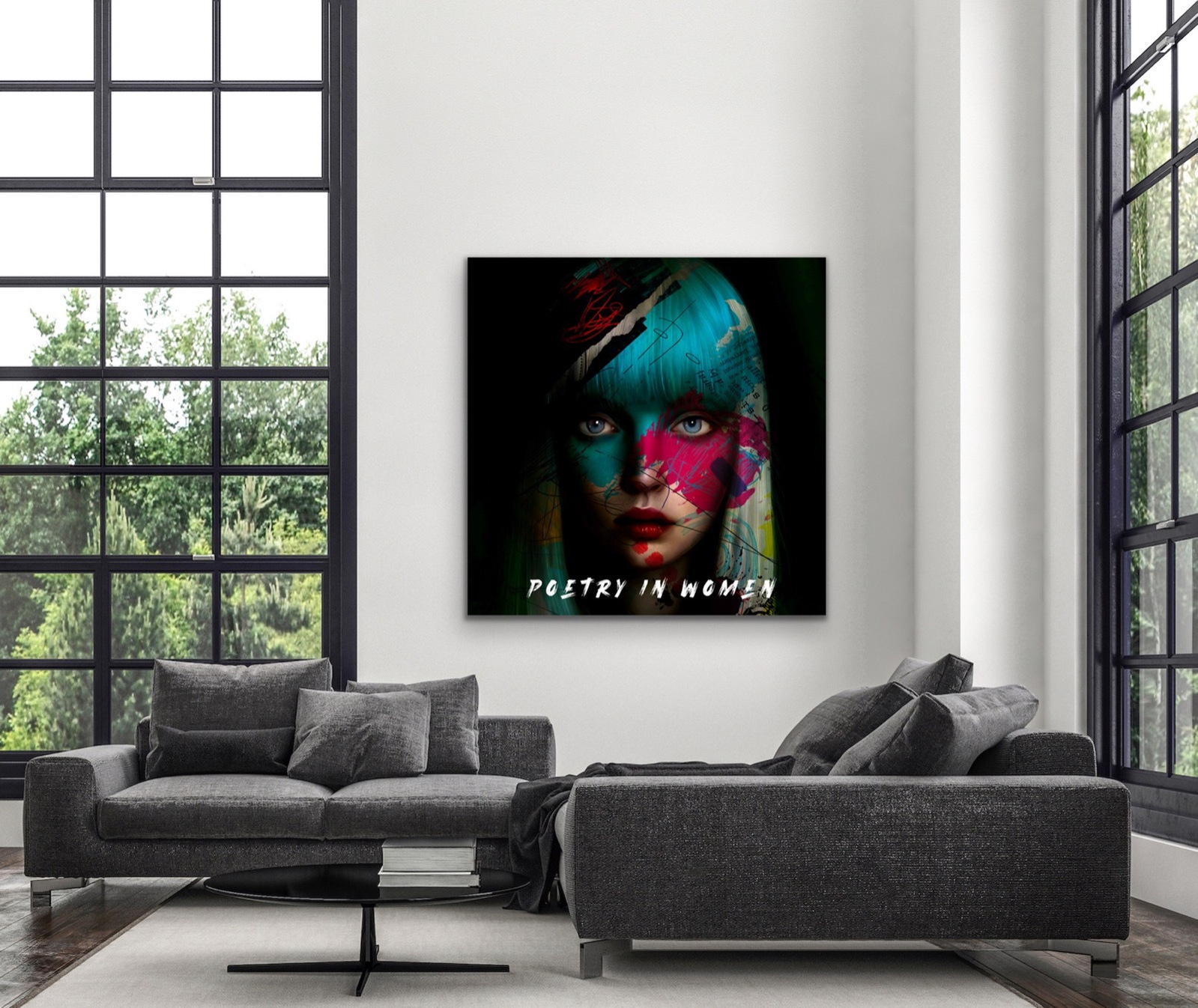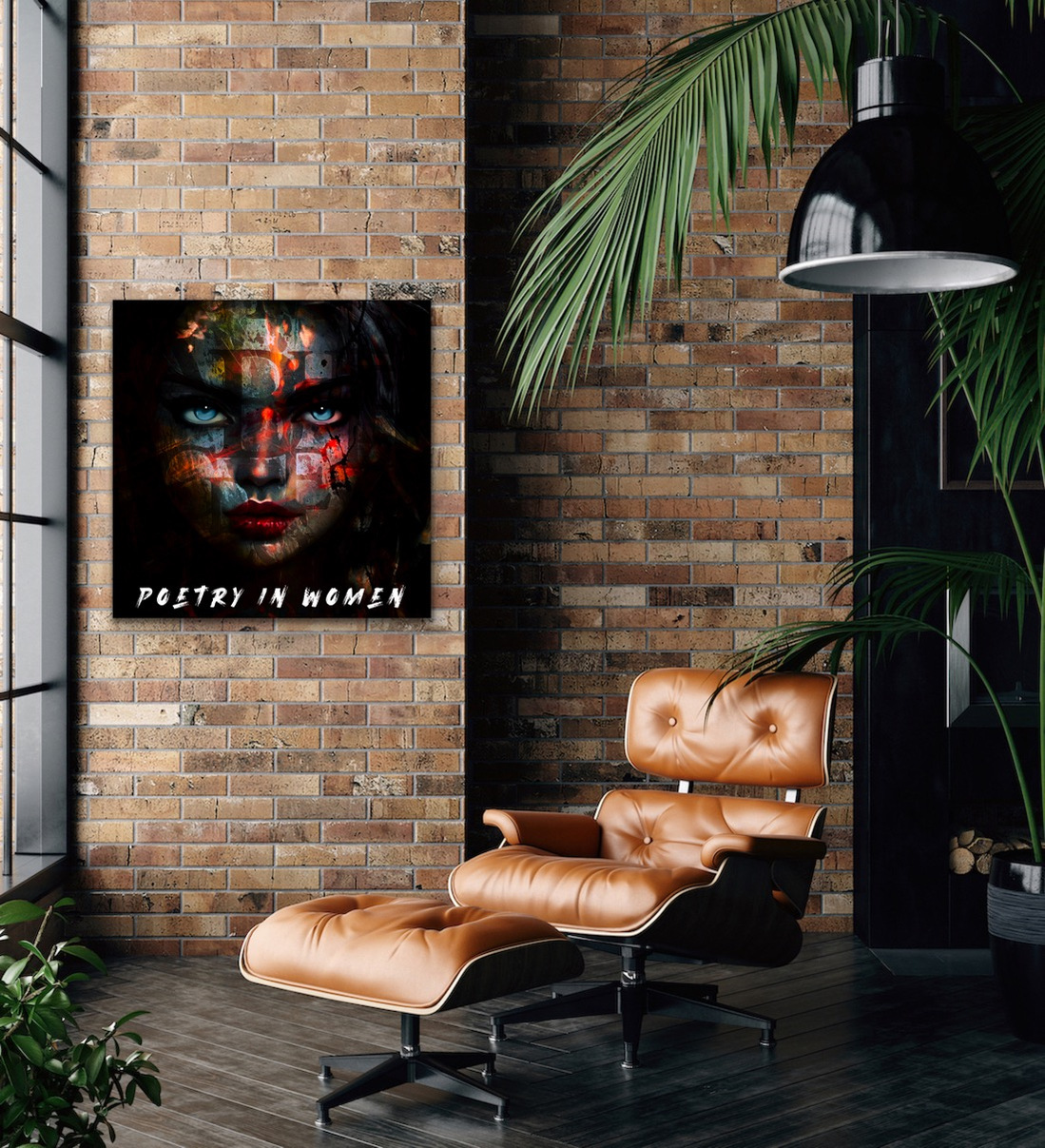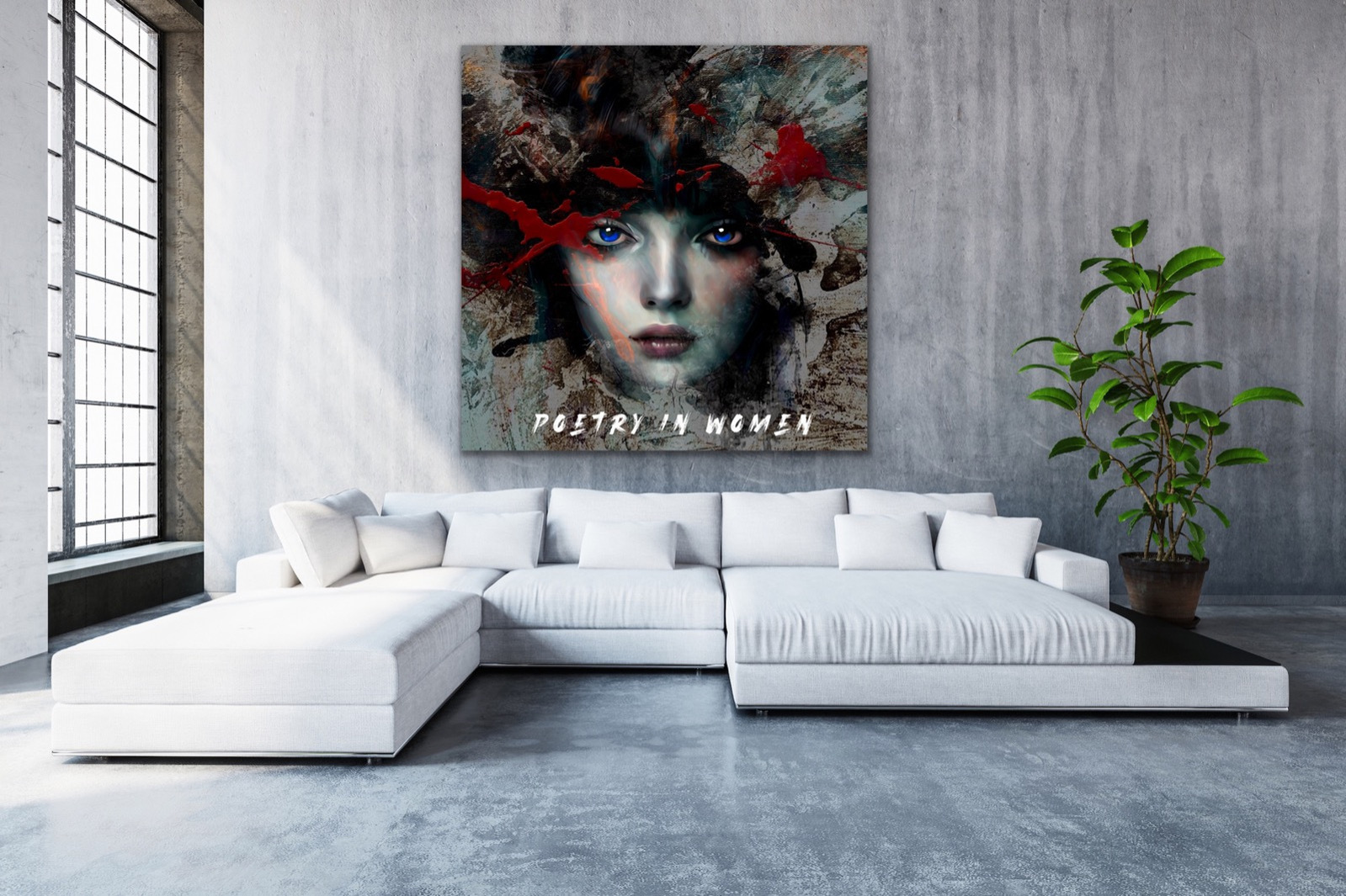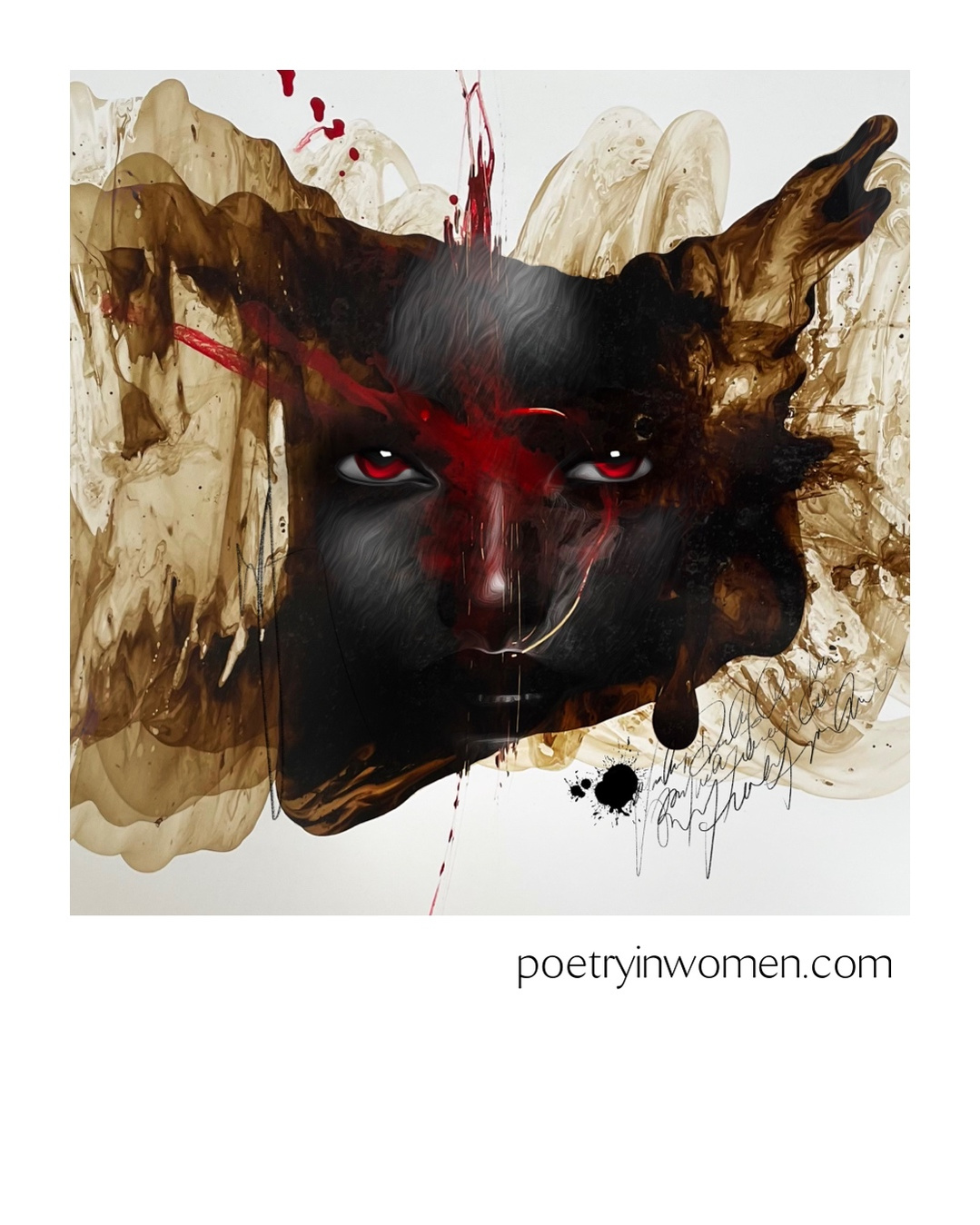 OFFICIAL links to NFT MARKETPLACES for POETRY IN WOMEN
Poetry in Women on LooksRare
Poetry in Women on Rarible
A decision was made to mint the remaining tokens so collectors can choose as it is art and art is subjective. We have consulted the community / collectors beforehand & agreed that it was a good idea and best way forward and we sponsored the cost. Any remaining tokens owned by 'Poetry' are open to offers if not listed.
Unique woman-led collection celebrating women and NFT community on the blockchain with a limited supply of 2,222.
With its unique and distinct style, this collection is at the crossroads of art and technology. The mission of this female-led project was to celebrate women and empower more women to Web3 and not only women - to help to bring and onboard more people to NFTs and help to bridge the physical art world with Web3. This collection is about art and designed for art lovers; created by two artists Breznanikova & Kastro who are passionate about art and the potential of blockchain technology.

Traits
There are many different art styles and art techniques used in artworks of Poetry in Women.
Traits - Art style, Art technique, Vibe, Colour Tone, Writing, Eyes
Some of the rare traits are crypto writings and heterochromia for eye colour. Heterochromia (different coloured eyes) was inspired by huskies - more rare in humans. There are only 1 - 3 NFTs with heterochromia with same colour combination!
Some NFT & crypto language / writing on artworks can also be quite rare.
This is art so each artwork is unique but if you would like to see the rarity ranking the collection is listed on Rarity Tools: rarity.tools/poetry-in-women and Rarity Sniper: raritysniper.com/poetry-in-women and OpenSea also added the rarity rankings on their platform
There are about 8 artworks per woman - some more and some have less
For non-crypto natives: For anyone who is not crypto native and would like like to collect Poetry in Women might find the tutorial on OpenSea.io helpful to learn how to install a crypto wallet to connect with OpenSea. You will need a digital wallet with Ethereum in it to buy Poetry in Women NFT. You can get do both - buy ETH and get digital wallet in Coinbase for example. It can be more user friendly option than Metamask. Make sure you store your seed phrase securely but never digitally.
Follow @breznanikova on Twitter or Discord for announcements and updates
Artists Behind the Artwork
B R Ξ Z N A N I K O V A & K A S T R O
This collection is a passion project of a proclaimed 'badass' artist Breznanikova during some of her toughest part of her life. Art creation of this collection was born out dark emotions and has been what helped Breznanikova came out this tough period of her life stronger. 4 months of constant art creation every day by two artists who are passionate about creating:

KASTRO
The project is a collaboration with with Spanish painter KASTRO whose physical artwork has been exhibited in art galleries. This collaboration has been born out pure love of art incorporating some traditional physical painting and old letter press techniques with the digital - blending the new & old processes.

KASTRO comes from a traditional painting background and his abstract expressionist work centres around the transmission of emotional states. His expressionist style that is imbued with undercurrents of informalism and tachismo blends seamlessly with Breznanikova's trademarked female faces.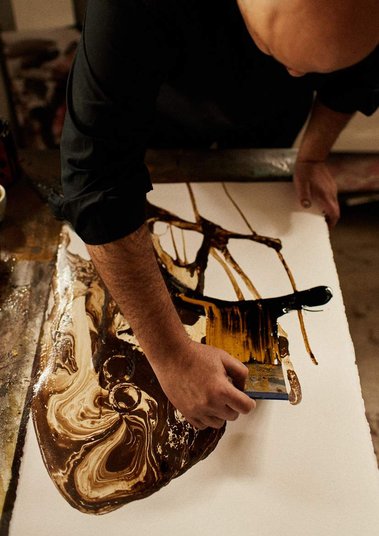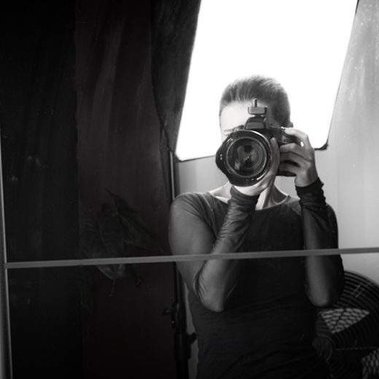 Breznanikova
Vogue published image maker Zuzana Breznanikova has had a meteoric rise to become one of the top ranking independent female artists on the largest NFT marketplace OpenSea in the summer of year 2021. Breznanikova has been named a 'badass' artist by some of her fellow established artists that discovered her artwork. She is a Vogue published photographer (IG: @breznanikova.photography) and featured & verified artist on OpenSea.
"The creation of the artwork for this collection was an expression of my thoughts, emotions and perceptions of the world; even more personal than my previous work. This collection was about sharing my experience with the world (including that of crypto and Web3) and communicating the message that women should be celebrated and encouraged to pursue not only traditional career paths but also those in Web3."

It is my mission to inspire more women and to create art that elicits a sense of wonder, to mesmerise the viewer but also challenge their perceptions." - Breznanikova
@breznanikova on Twitter
Poetry in Women art collection - ROADMAP
Building a Brand
As part of the Roadmap we would like to build brand awareness of the collection as well as Breznanikova brand.
One of the missions of this female-led project is to help to bridge the physical art world with Web3 / NFTs and to bring and onboard more people and art collectors to NFTs via various channels and art galleries.
We were excited to have the Poetry in Women collection featured on Times Square during the last NFT NYC event.
Art collection with utility
Poetry in Women art collection comes with art utilities / perks
New Token Holder Utilities
Art airdrops for Composers* / 'Diamond hands' holders (check 'Hidden' folder for 'Composed by Poetry' airdrops and check Discord regularly for token claims and reward gamification

Presale / Early access to future artwork at preferential rates to Composers

Reduced custom bundle price packages available on request
Poetry in Women collection comes with utility / perks for holders such as early access to future drops and airdrops / claims to 'Diamond hands' / holders ("Composers"). Collectors are able to receive more benefits such exclusive drops or early access the longer they hold on to their NFT, in a process we call 'Composing'.
One of the benefits are airdrops (on Polygon). By 'composing' your NFT (holding), you will gain a Composer* - 'Diamond hands' status and will have the opportunity to receive airdrops (and potentially early access to future artwork by Breznanikova). The artists created exclusive collection for Composers for airdrops - 'Composed by Poetry in Women' on Opensea (on Polygon).
*Composers or Diamond Hands' are token holders that have at least one NFT not listed for sale and none of the tokens ever listed below 0.155 ETH. Those collectors / wallets that hold 5+ tokens not listed for sale may receive smaller / more scarce edition airdrops as a reward in addition to a collective bigger editions.
Token Holder Utilities
Art airdrops for Composers / Diamond holders (check 'Hidden' folder for 'Composed by Poetry' airdrops

Presale / WL access at preferential rates to future artworks
Reduced bundle packages at reduced rates
Future NFTs / artwork to be available to token holders to claim for free or preferential rates
Personal print rights (physical artwork shipping is not available / included due to high shipping cost, insurance and customs)
Join Discord for more updates and feel free to share your mint in collectors chat - we would love to see what you minted.
Email for potential partnerships, press or genuine enquiries: hello@poetryinwomen.com
or DM @breznanikova on Twitter
Disclaimer: You own your NFT: by connecting your Ethereum wallet and minting a NFT with our smart contract, you gain a full and complete ownership of your NFT. Personal print rights for your home and office and as a gift for the loved ones are included. As each NFT is unique art no derivatives are allowed to protect artists integrity and copyright.
NFTs serve exclusively as non-fungible tokens for you to collect. They are not intended for any investment purposes. We make no promise or guarantee that these NFTs will hold any particular value once minted.
The art collection was created by 2 artists and with a help of Devs. For artists it is commonplace to get 10% artist royalties but for the benefit of collectors a decision was made to reduce artist royalties to 7.5% from the start.