Fletcher Cowan: The Model turned Presenter
FLETCHER COWAN is a model turned presenter and comedian. Known for his quick-witted and playful interview style, he has presented for BBC, ITV and Channel 4 and has his own live radio show on Hoxton Radio - The Trending Show. He is an inspiration to fashion models who think their career is over at the age of 25. Following his successful modelling career working for brands including Burberry, he managed to not only transform it but achieved a whole new level of success with presenting which doesn't come naturally to many models. His earlier university studies in Fashion at Central St. Martins and assisting Isabella Blow, the editor who discovered major talents such as Alexander McQueen comes in handy when interviewing celebrities and in developing his own fashion style. His YouTube channel Fletcher has over 5 million views and he was recently listed as one of Tatler's most eligible men. He enjoys a good party and regularly hangs out with celebrity pals, the British high society and it-girls. However Fletcher doesn't stop there - he is continually striving for more and has started his own online chat show where he interviews a host of celebrities.
Interview and portraiture by celebrity portrait photographer Zuzana Breznanikova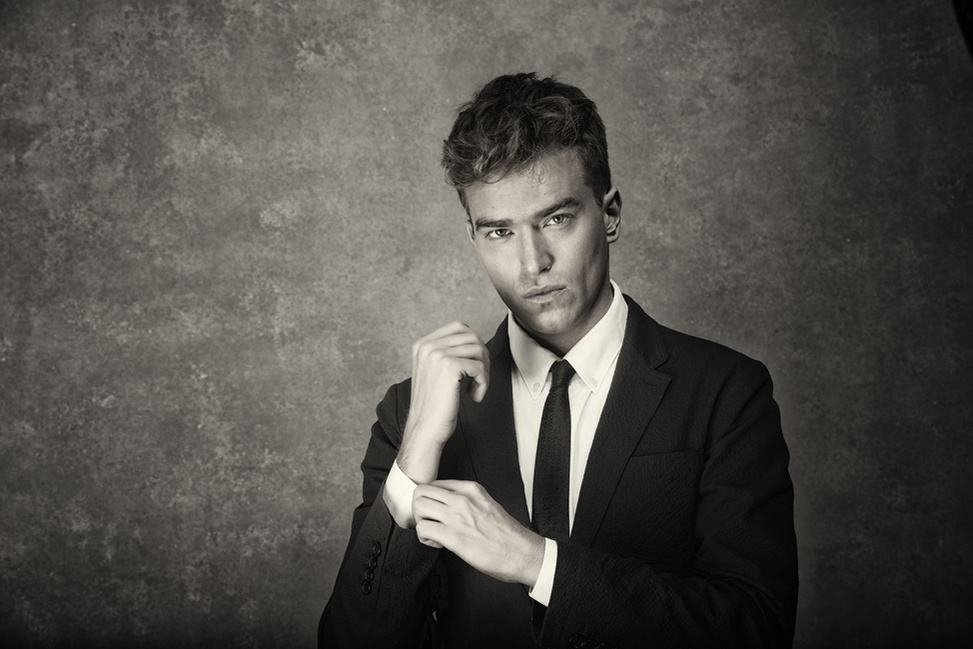 What is your story?
Oh God that's a big question! How long have you got!? I started my carer as a model with Models 1 while at the same time studying Fashion at Central St. Martins. Being at St. Martins was such an incredible 5 years. I spent my time between university and modelling, working for brands including Burberry, Aquascutum, Comme Des Garcons, Paul Smith, L'Oreal, ID, Dazed and Arena Homme and doing shows in Paris, Milan and London. After I graduated I started doing bits of presenting on the side while working for a few fashion magazines and that's when I launched my YouTube channel. Things kind of lead on from there. Since then I've gone on to present shows with the BBC, ITV, Channel 4 and various online platforms. Ok I'm going to stop now because this is beginning to sound like a CV!
What are the differences between modelling and presenting?
Obviously with presenting I get to bring much more of my personality to the table so the whole thing is more interesting to me. Plus I was a terrible model! Interviewing and working with brilliant people is pretty much my favourite thing. And adding comedy to these encounters gives me a real buzz and keeps me thinking and on my toes.
What do you like most about presenting?
The free stuff. Joke! Making people laugh is probably my ultimate kick.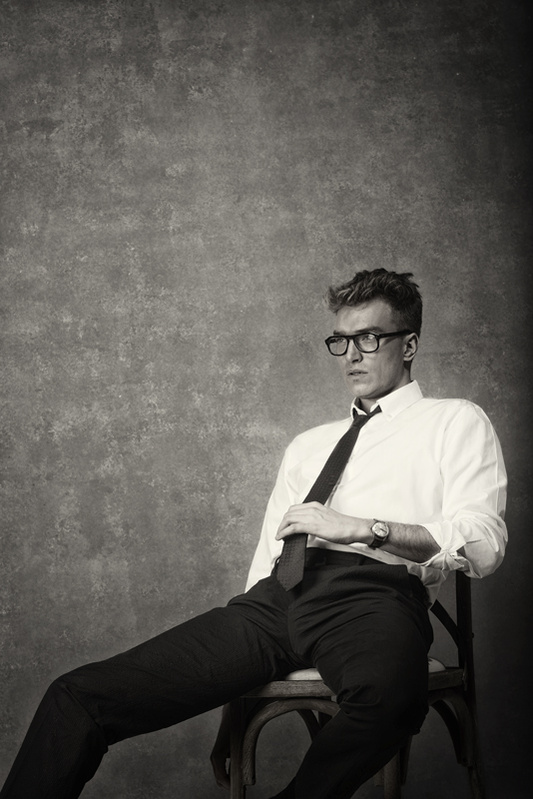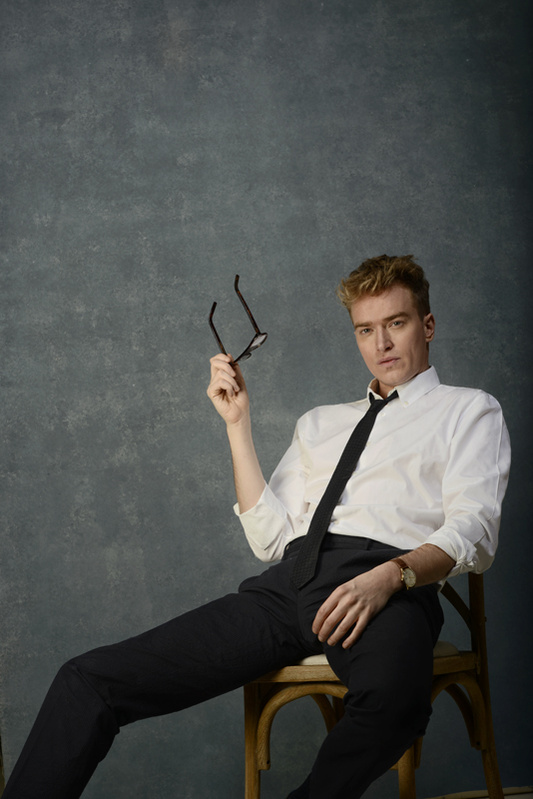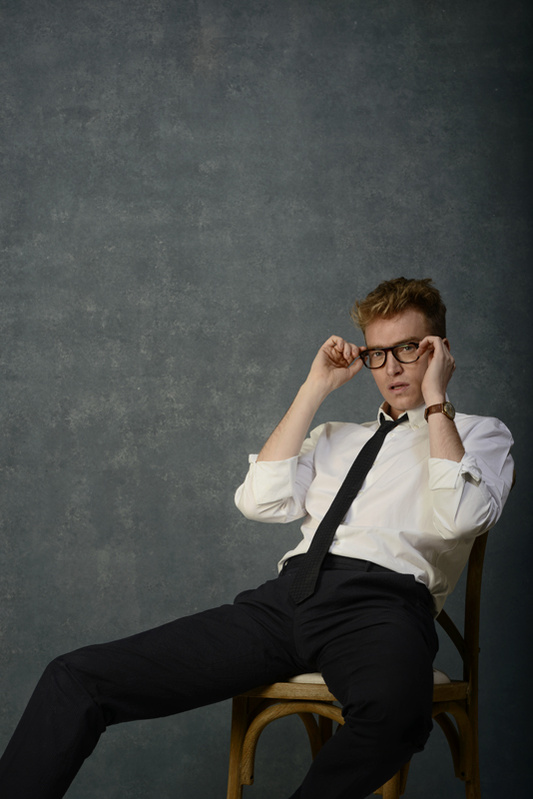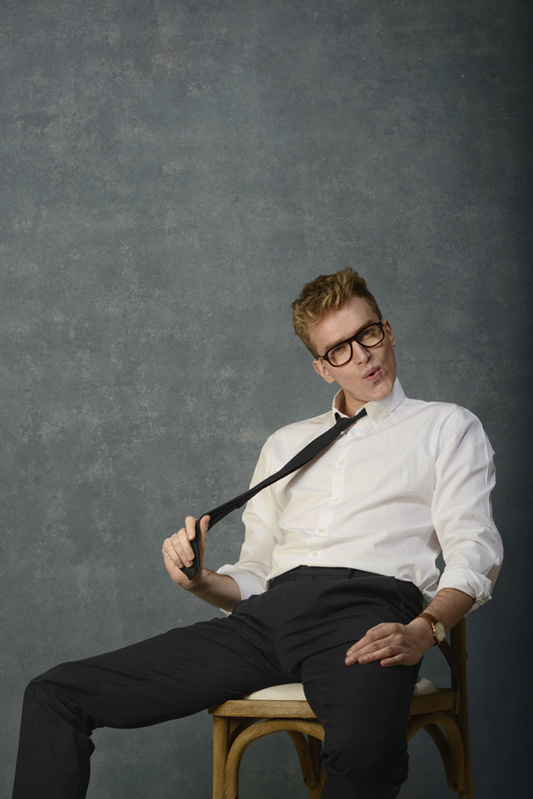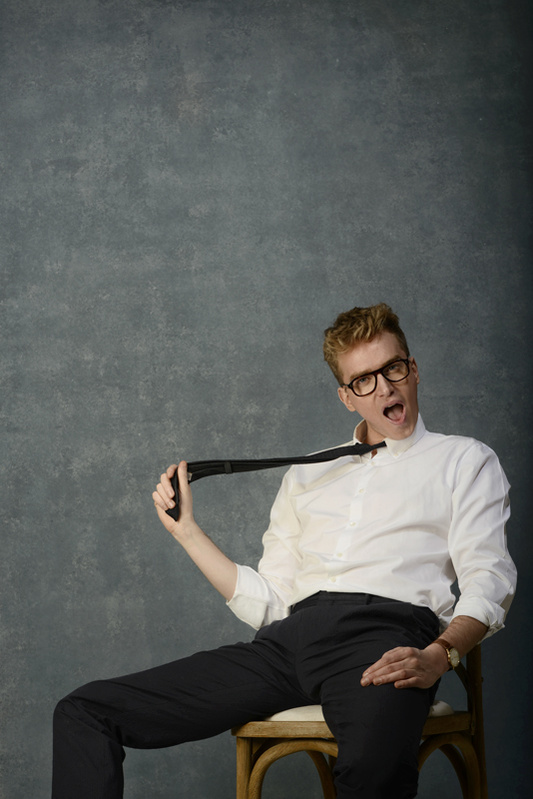 You have recently presented and produced the TV series 'How To Be A Socialite' on Channel 4. Can you tell us a bit more?
I presented and Exec Produced a series with Channel 4 all about the world of British high society. It was a comedy documentary where I met some of the brilliant, weird and wonderful characters associated with the British socialite world. Some were totally crazy, some pretty terrible and some utterly adorable. It made for good viewing, let's just say that! It was great working with Channel 4 and we're busy developing our next project together which is exciting.
You studied fashion at university and self-styled your shoot today. How would you describe your fashion style?
All over the place! My style changes dramatically from day to day depending on where i'm going, how I'm feeling and what I want to achieve from the day. The thing I love about fashion is that it lets me be whoever I want to be. Some days it's all about looking smart and together, other times it's about being playful and unpredictable. I literally see each outfit as a kind of character. In my mind I can be anything from a Jermyn Street dandy to an east London club kid. I'm definitely enjoying wearing suits and great tailoring at the moment. I've never had a job where I need to wear a suit so it still feels exciting to me every time I wear one.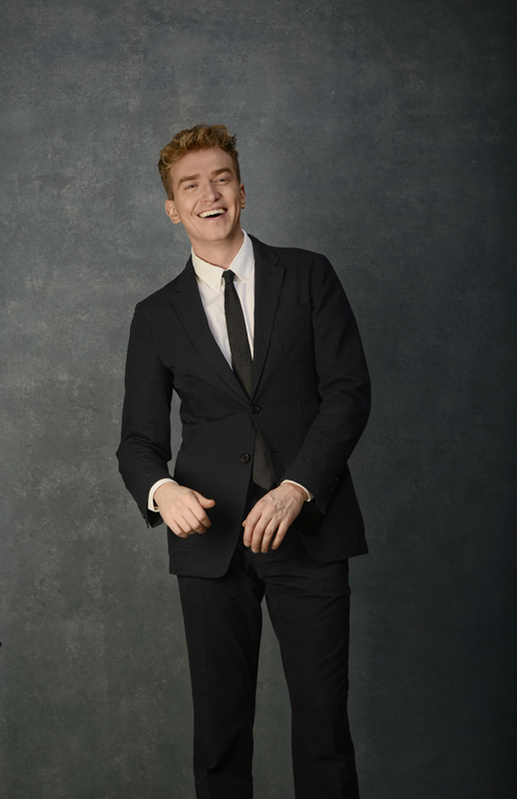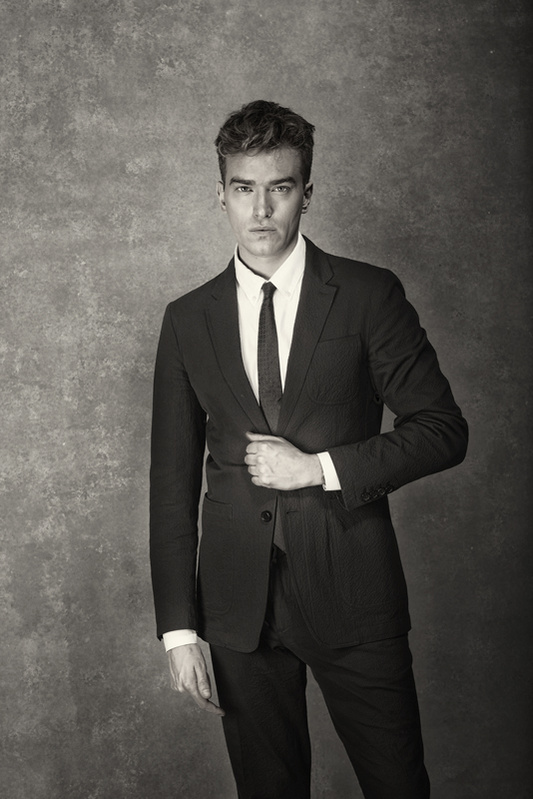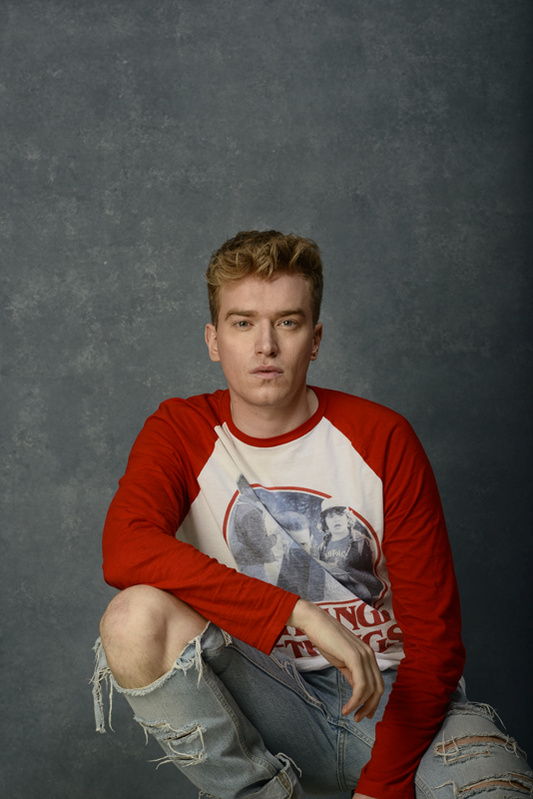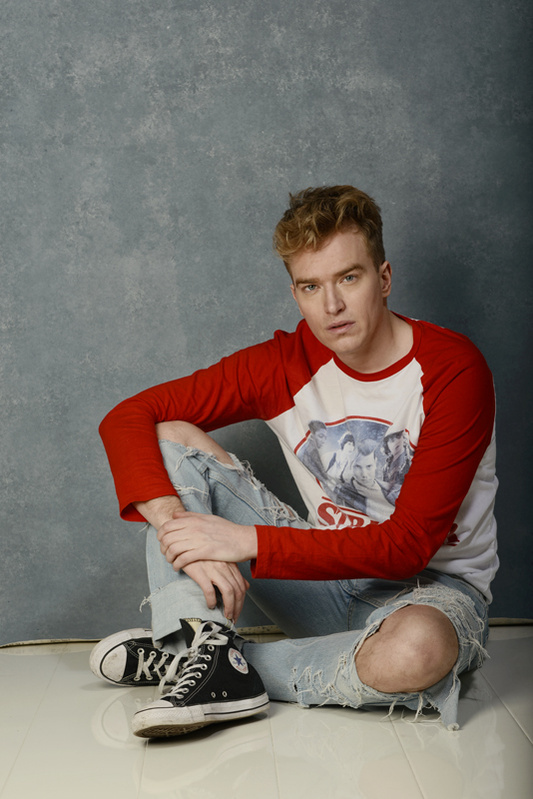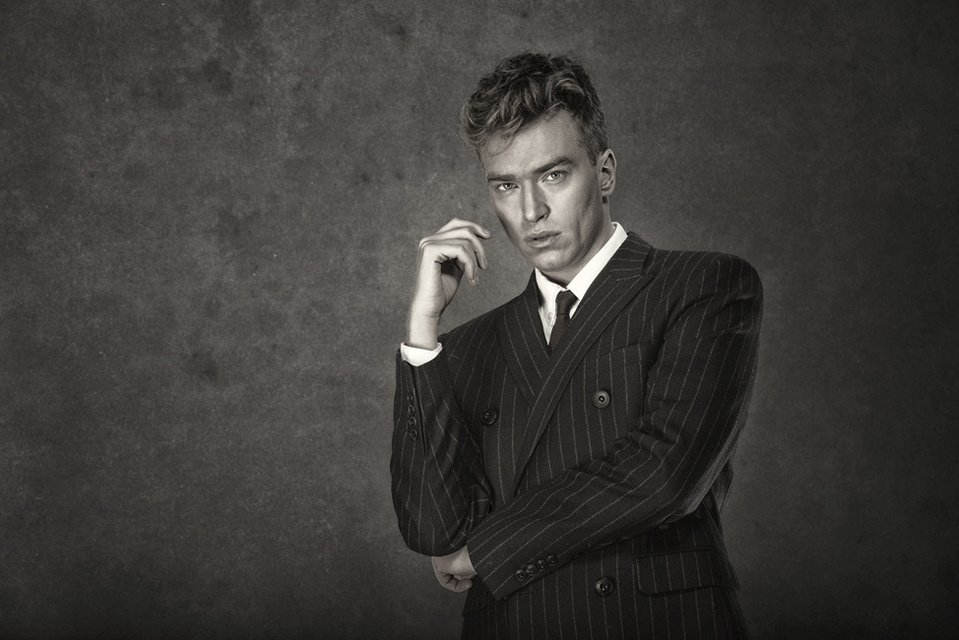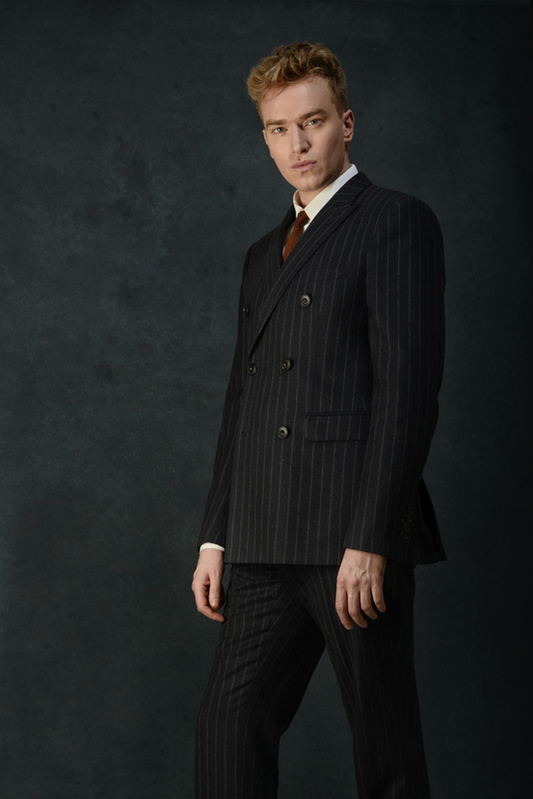 Who are your favourite fashion designers?
My boyfriend is the CEO of Topshop/ Topman so I'm a huge fan of everything they do. Quick, fast and changeable fashion seems more relevant than ever. If i'm feeling fancy Comme Des Garcons, Paul Smith and Saint Laurent always make me feel great. On my wish list is something by Charles Jeffrey's brand Loverboy. He's such an exciting creative talent in London right now.
You have been recently listed as one of Tatler's most eligible men. How does that make you feel?
Hahaha I'm very flattered however i'm not sure this is to be taken very seriously at all!
Describe your life using film titles.
Home Alone, Atonement, Notting Hill, Absolutely fabulous, Postcards from the edge and A Single Man. But if I'm being totally honest it's probably more like Bridget Jones' Diary, Strictly Ballroom and Pitch Perfect 3. Read into that what you will.
Who is on the guest list for your ideal dinner party?
Ricky Gervais, Sasha Baron-Cohen, Simon Cowell, Richard Branson and Tom Ford. I'm looking for new TV project, financial backing and a new wardrobe.
What projects you are currently working on?
I'm the host of a new online entertainment platform launching in the UK in the next few months. So lots of celebrity interviews and fun video content. Plus I'm launching an online chat show and various exciting new projects happening in the U.S. It's going to be a busy year ahead!
What do you do when you're not working?
I host a lot of parties and dinners at home. Meeting new, smart, funny and positive thinking people inspires and excites me more than anything. I love bringing friends and great people together and doing it in your own home always makes it more intimate. Plus I am nearer to my bed when I'm done. I love sleeping!
What is one thing you wish you knew when you were younger?
Don't care what other people think of you. As I've got older working on my inner confidence has been so liberating. I think I may have just got deep, I apologise.
What is the funniest thing that has happened to you recently?
Yoga. I'm into it.
What would your autobiography be called?
Why am I still hungry?!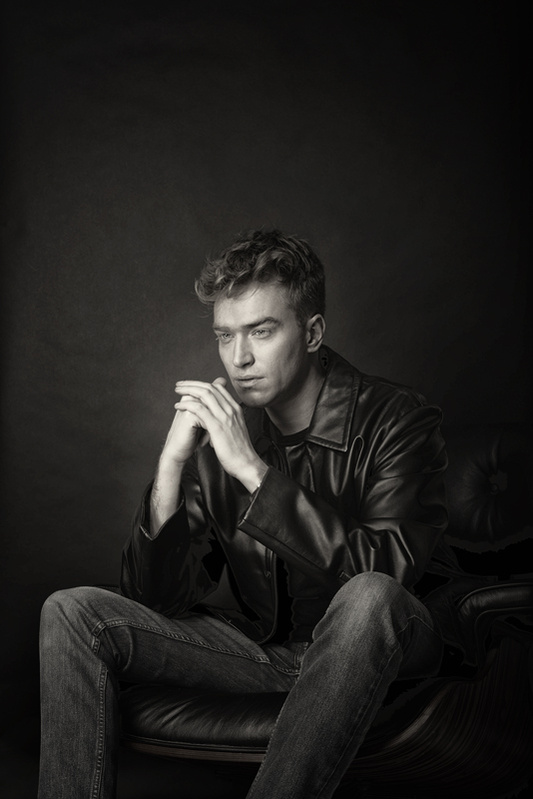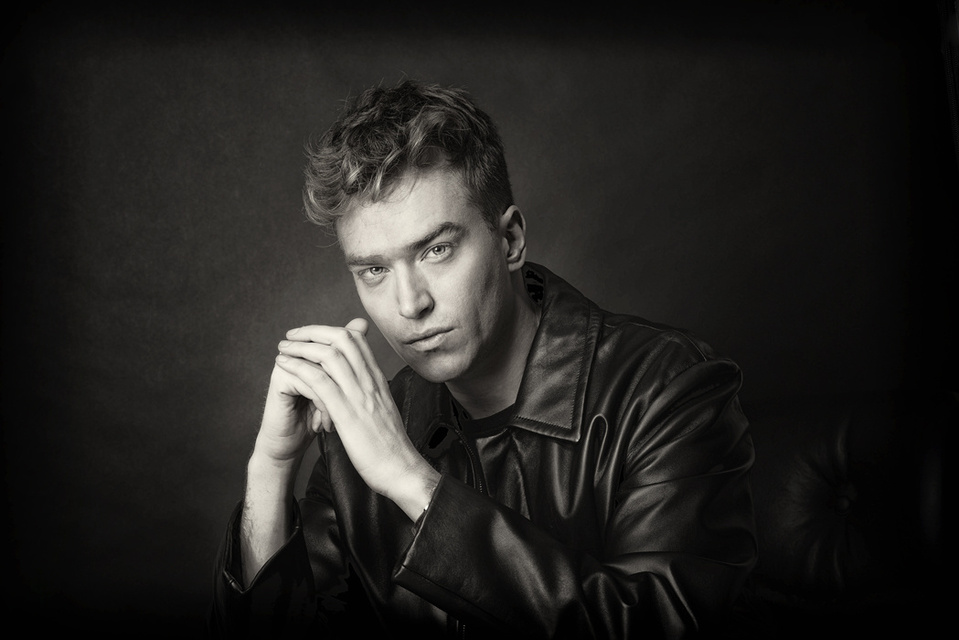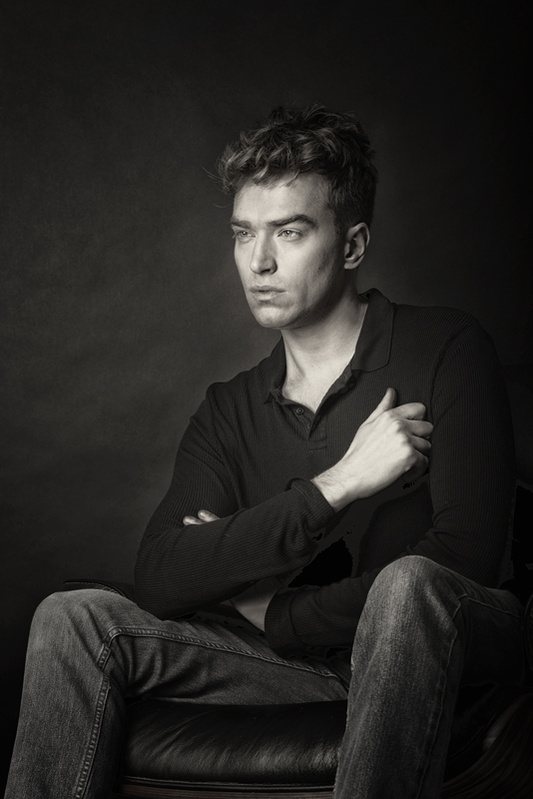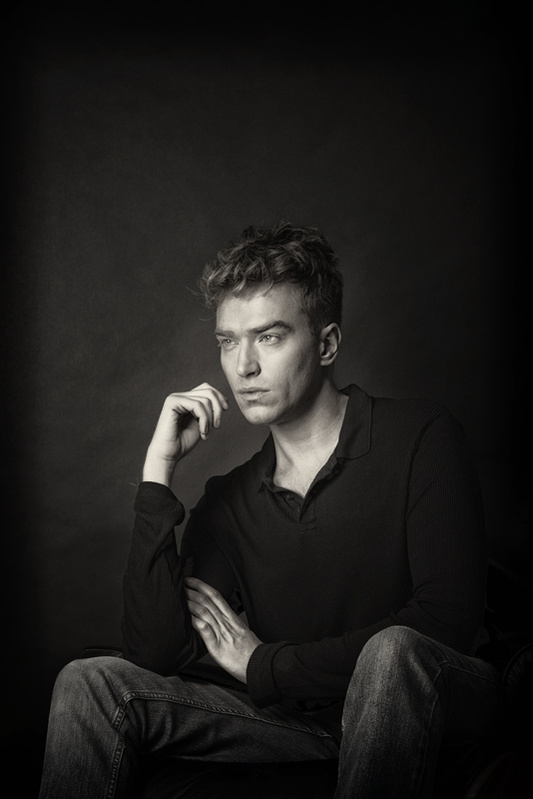 Follow Fletcher on his Instagram: @fletchercowan
Fletcher Cowan is represented by Olivia Cheung at JadeEast PR - for PR enquiries email: olivia@jadeeastpr.com
Follow Photographer Zuzana Breznanikova on Instagram for more interviews and celebrity portraiture: @breznanikova.photography