Sophie Hermann: Made in Chelsea's Heidi Klum
SOPHIE HERMANN is Made in Chelsea's star from Germany who looks a bit like Heidi Klum especially when she smiles! There is more to Sophie Hermann than meets the eye though - she studied Fashion Design and Business at the prestigious Marangoni in Milan which would explain why I found her talking fluent Italian to the hair stylist on the day of the shoot! Her impressive multilingual skills (German, English, Italian, French and Spanish) are very useful in the world of fashion and so is her knowledge of fashion and design - the photoshoot was styled by her! Her presence and business acumen serves her well as a businesswoman in negotiating deals with brands like L'Oreal and Walteri Watches. Being popular on social media also helps - she has over 100k followers on Instagram alone. Sophie won a top spot in a German show and supports the Jo's Cervical Cancer Trust campaign SmearforSmear raising awareness for the prevention of cervical cancer. Sophie is filming a new season of Made in Chelsea and even producing her own fashion themed show.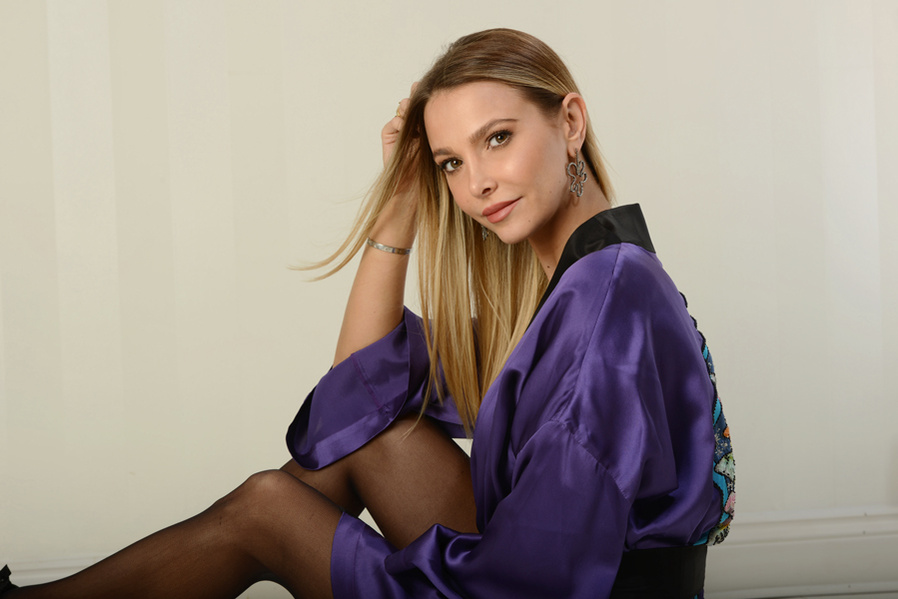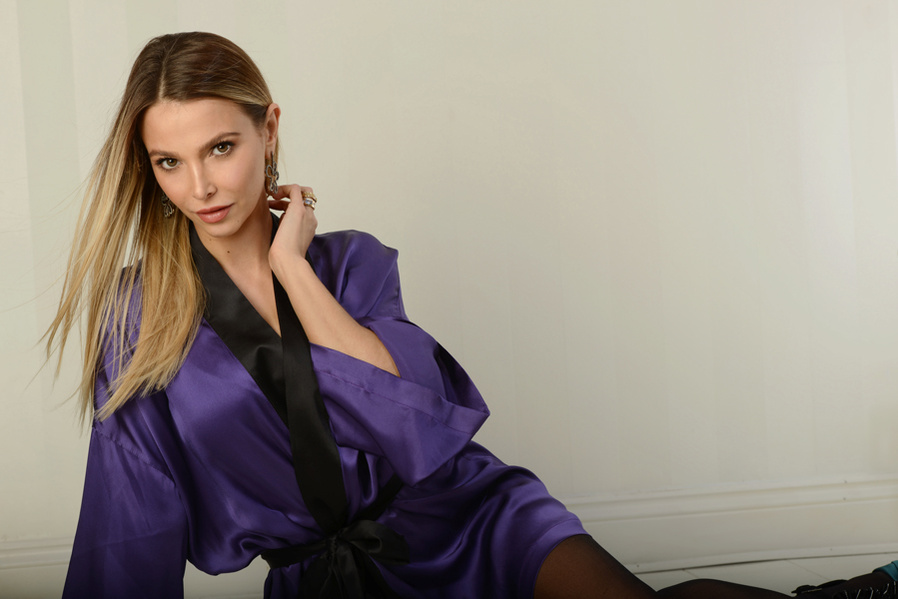 What is your life story?
I grew up in small town in South Germany, idyllic, but boring as hell. Boarding schools ( there were 3 of them - I'm not one for rules) were the first opportunity to escape, after that followed a 3 year fashion design and business course at Marangoni Milano. Having fashion in my blood ( Denim dynasty Mustang was founded by my great grandmother ) I moved to London to found my own brand, which I ran for over 2 years, until I joined the cast of Made in Chelsea.
What were your fashion designs like?
My speciality were bodysuits with shoulder pads and a power mesh sown inside that prevents having an unwanted skin sausage rolling over your bottoms. They would be paired with suede skirts, tweed shorts and spiky skinny jeans.

What projects are you working on?
I'm currently working on my own TV show format, which will be all about fashion and faux pas.

You have a large Instagram following. Do you have any tips on taking a good selfie that you can share?
It's all about the light darling. Love the Instagram filters too, they make about anyone look grammable.
Describe your fashion style.

Very feminine, matchy, elegant, and always with a cheeky edge. I love to dress according to a theme, depending on where I travel or what event I'm attending. My eternal style icons are Veruschka von Lehndorff and Audrey Hepburn. I always get inspired by the glamour era's of the 60's and 70's and sometimes I feel like I was born in the wrong age… but at the same time I love living and dressing in the here in now, because people can literally mix and match everything inspired of the last generations combined with the latest high tech materials. I believe fashion speaks so much louder than words and paints a much wider picture of who you are - Your body is your canvas and you can repaint it daily.
Your favourite designers and fashion brands.

This season they are Giambattista Valli, Zimmermann, Alexandre Vauthier, and always a little Chanel to take the edge off.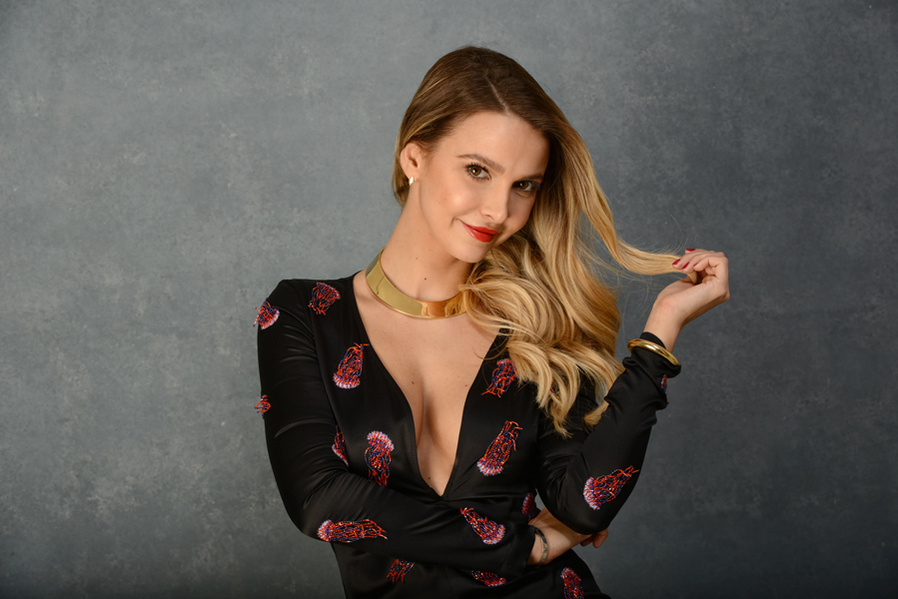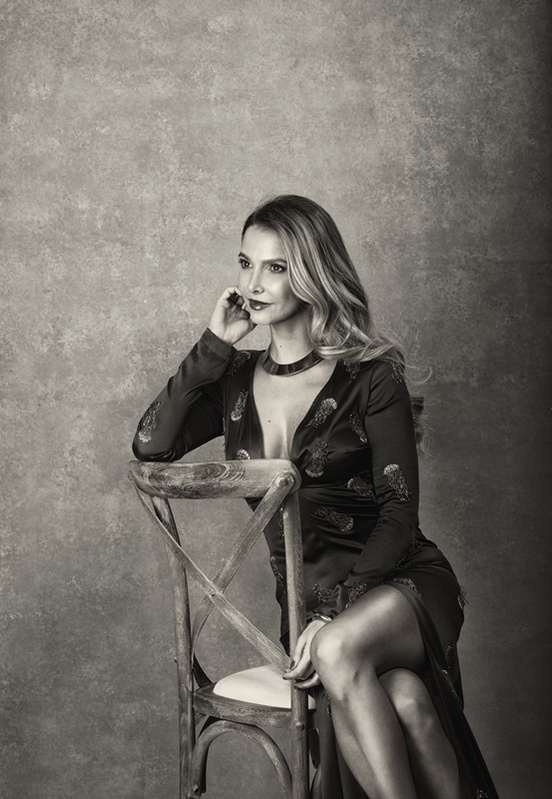 What are you passionate about?
Fashion and Aliens (I'm obsessed).
Tell us about your travelling.
I've been almost everywhere, apart from Japan, which I plan to visit this coming Sakura Season. I love the idea of a classic tea ceremony, followed by a night at the Robot restaurant.
What you can't travel without?
Lots and lots of my favourite serums and moisturisers ( Clinique smart repair and Magic Cream by Charlotte Tilbury) and carefully pre planned wardrobe for the individual location.
What languages do you speak?

I'm fluent in German and English, speak a pretty decent Italian and I can get around in French and Spanish. I can swear in almost every language, which is pretty handy.
Could you tell us more about your work with charities?

I love to make use the benefit of having a large Instagram following, by supporting charities close to my heart, such as Jo's Cervical Cancer Trust and the Pink Ribbon Foundation. I think raising awareness for cervical cancer is especially important for my youngfemale followers, since cervical cancer is the most common cancer in one under 35. Helping to reduce the fear or embarrassment of getting a Smear Test is very important, since those prevent 75% of all cervical cancers.I believe girl power is something that starts from the very beginning in every woman's life and encouraging them is incredibly important to me.
What are your future aspirations?
Apart from building a fashion/TV empire, I really just aspire being happy and have someone to share my life with. I know…cringe.
Follow Sophie on her Instagram: @xxsophiehermannxx
For PR enquiries for Sophie Hermann contact Olivia Cheung at JadeEast PR: olivia@jadeeastpr.com
Credits:
Interview and Photography by Celebrity portrait Photographer Zuzana Breznanikova
Hair by Windle and Moodie
Fashion credit: Silvia Astore
Follow Photographer Zuzana Breznanikova on Instagram for more interviews @breznanikova.photography