Deano Bugatti: The Stairway to Stardom
DEANO BUGATTI is an English actor. He is originally from Newcastle with Italian roots now based in East London and working as an actor. There is something about him; no one can explain what it is but there is something special. He already appeared in War Machine (2017) starring Brad Pitt. This year he also made a debut on Eastenders and has appeared in Star Trek (2015), My Cousin Rachel (2017) and Victoria Abdul (2017). I think he will be huge in Hollywood (great name too) and will probably write and produce movies as well, he is a great story teller and very articulate. Everyone loves his energy and enthusiasm and he really inspires people. He looks amazing in front of the camera and is a natural. He is actually very humble and makes a great impression on people and you cannot help but like him.

Interview and portraiture by Celebrity Portrait Photographer Zuzana Breznanikova
"I believe it is all about the journey"

Dean Bugatti Mitchison
What is your philosophy on life?

I believe everything happens at the right time, every time, even the mistakes and failures. I believe it's all about the journey getting there than it is getting to the finish line first. I believe the visions in my dreams come true and law of attraction is real, I believe spirits and karma exist. I believe that life is far more advanced than we'll ever know which means anything can happen beyond our wildest imagination. I like to find the magic in every single day, I see people as books, you're a book, I'm a book, our friends and family are all books. We all have a story to tell and today our pages have crossed, I feel like I have read the book of my life and its the best story ever told, I get everything I've ever wanted so I've gone back and read the pages again with more gratitude, even in the darkest times I always learn a lesson.
How did you get into acting?
My friend posted a link on my Facebook wall about StarTrek extras wanted, it was the last day of casting, I really love all Sci-Fi movies so I was stoked that I would see how it all works behind the scenes. I called a few people to ask if I should go and they all said no, if I wanted to be a serious actor then go to drama school and it would be a waste of my time waiting around for hours and I wouldn't be seen etc but I took a leap of faith and didn't listen to anyone of them apart from my Mother, She said go for it, she knows I would love it either way so I flagged a taxi down and directed him to the studios. As I arrived the queue outside was ridiculous, a couple miles long at least it was outrageous, my heart sank and reality started to kick in that I wouldn't even be seen at all, then my angels arrived. The taxi driver drove straight to the front, I had previously said only the address to him, nothing else, he argued with security that I was a VIP? They lifted the barrier and I was now first in line? I realised this was a sign and started to believe more that this is happening. I filled the forms in, had a picture and measurements taken then left not knowing if I'd got the job or not. Five days later I had a phone call saying I look like Anton Yelchin one of the main actors and would I like to be a lead stand in instead?! I didn't know what that was so I just accepted it, it turns out you get to meet everyone behind the camera including the actors, producers & directors, I couldn't believe my luck. I was originally booked in for one day, on the day I was due in Anton called in sick meaning I didn't need to be there anymore, again my heart sank, however they asked me to stick around incase anything changes.
I was overwhelmed being on the star trek set, it was the best thing I've ever seen, I was along side hollywood actors on a huge movie seeing the real Captain Kirk,Chris Pine & Zachary Quinto as SPOCK live in action, that is the best form of learning an actor can get, it was magnificent. Later that day a moment occurred when they needed the stand in for Sulu, Sulu's stand in had been by my side all day, I turned around and he was no where to be seen? so they then pointed at me to get in quick. I ran into the U.S.S. Enterprise star trek ship and took my place, I thought that this might be my first & only chance in life to ever do this so why not come out as if I was the lead actor and see what it feels like, so I went for it. I came out of that spaceship acting my heart out, I could see the director & producer talking to each other then I heard a voice on a loud speaker saying could I do that again the same way please Deano, I did a few more 'takes' they then released the other stand ins & I worked the next five days solid.
After filming there was an email sent to the casting agency saying how much they liked working with me, that email was then forwarded to Brad Pitts company who then booked me as a lead stand in for WAR MACHINE. In the first few days of filming, Brad walked passed me and took a second glance, he kept looking over & I started to panic thinking he didn't like me so I kept my head down. I had very long hair passed my ears at the time, someone from the production team came over to me and said that Brad Pitt really likes the look of me, would I like to be in the movie as one of the marines and if I did I would have to shave my hair right now?! You have never seen a man make himself bald so fast! I always knew this day would come so it was an easy decision for me to shave everything off in a second, it went down well with the director David Michod, it got the desired effect I wanted which was to let them know I'm not messing around, this means everything to me. Over time I worked and made friends with some phenomenal actors such as brad himself, RJ Cyler, Lakeith Stansfield, Will Poulter, Kola Bokinni, Hopper Penn, Pico Alexander the list goes on, it was the best learning experience anyone could ever wish for. I asked all the questions I wanted to know from the best people in the game, it was a dream come true. I had a drink with Brad at the wrap party and he told me thats how he started his career which gave me a lot of confidence for my future, I was then referred to an agent who asked me to do a monologue in front of him. I took all I'd learned from Star Trek and War Machine and gave it everything, he offered me the contract there and then in his office, I cried all the way home with happiness as I knew the journey had begun.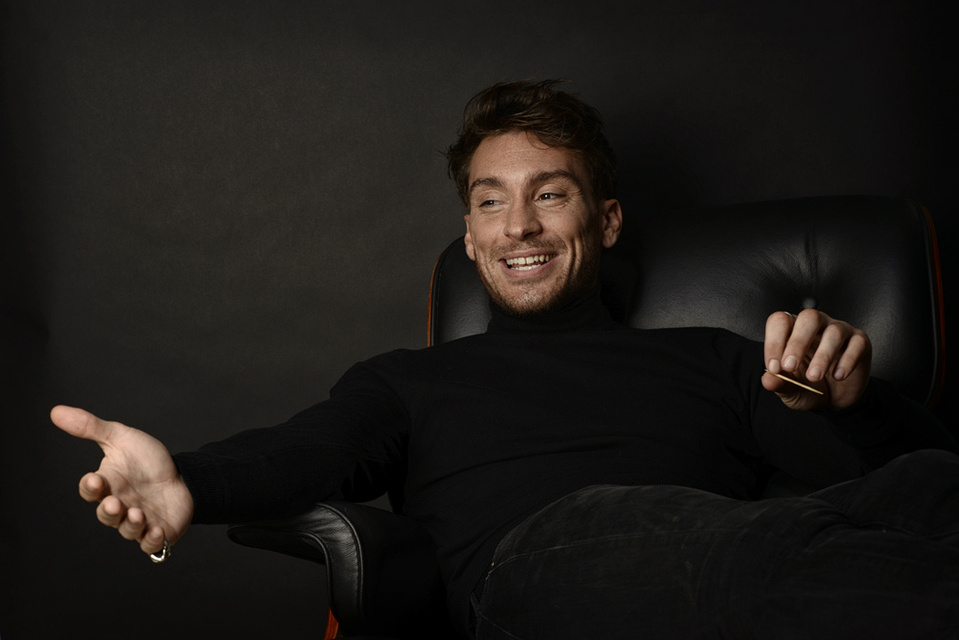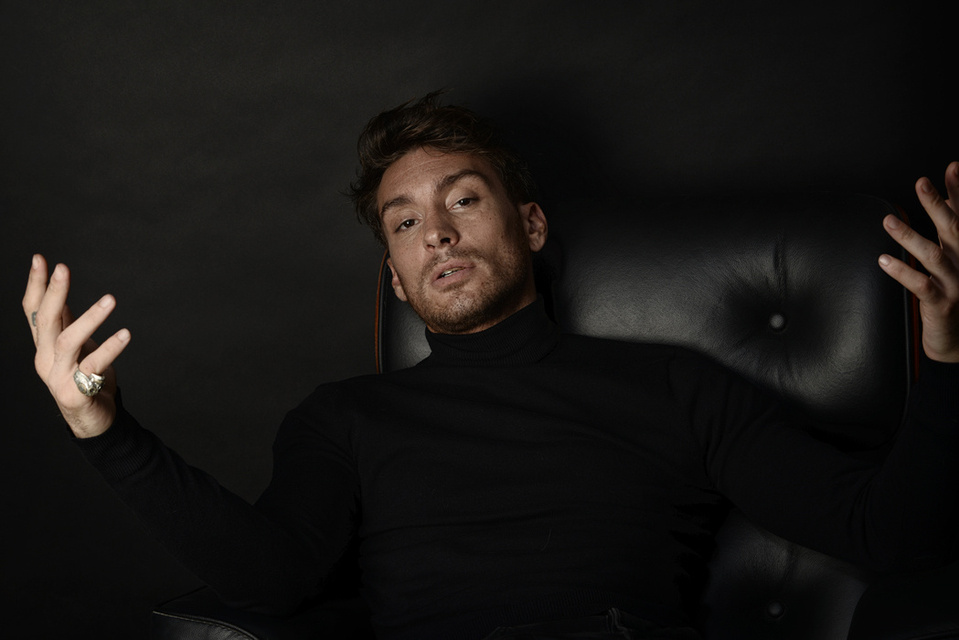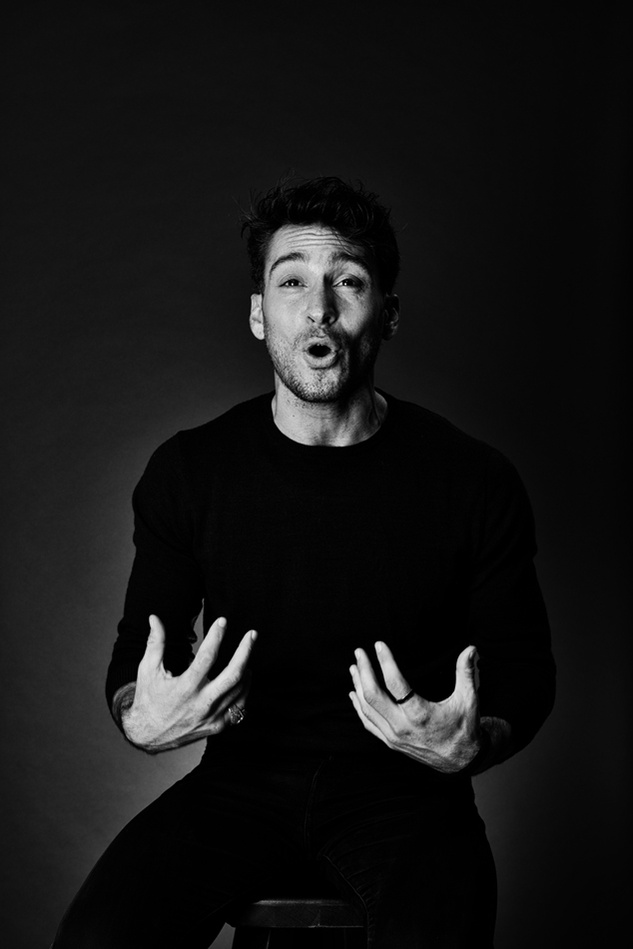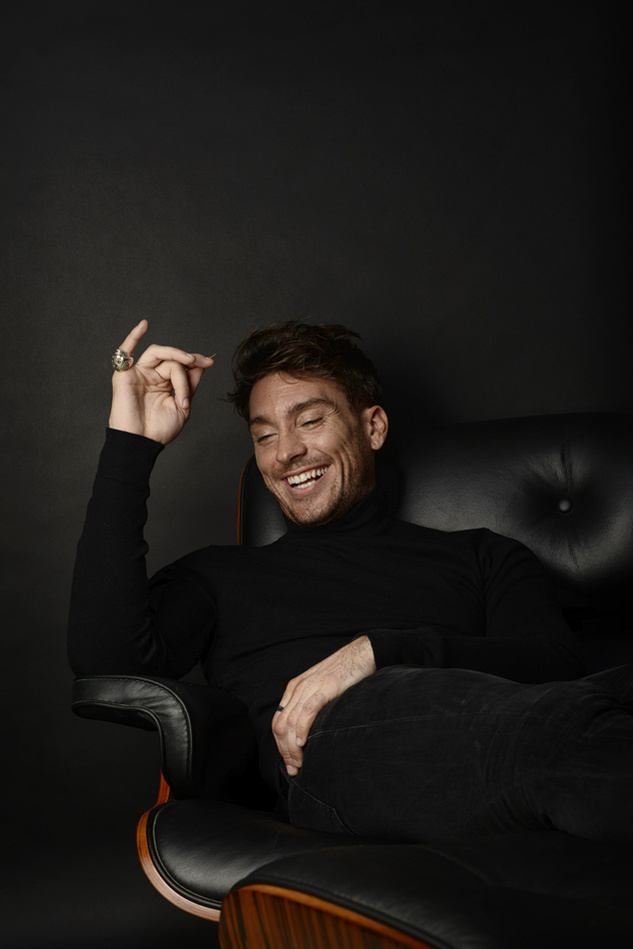 I captured these raw emotion images while Deano Bugatti was telling his story.

Who are the most well known actors I've worked with?​
I'd say Brad Pitt is the biggest and Judi Dench, Will Poulter is a personal favourite of mine as I genuinely think he's one the best in the business, he's so talented, funny and such a humble guy.

What has been your favourite acting experience so far?
My favourite acting experience wasn't caught on camera unfortunately but it will be in my mind forever, I made a great friend on War Machine called Hopper. He invited me to go see him at his home so I jumped on a plane and went to see my brother from another mother across the pond. We got super drunk and had a crazy night out it was brilliant, I completely forgot where I was! We ended up forgetting the code for the gate to his house so we attempted it and failed many times while laughing and being really loud. We were there for sometime before the gates started opening up randomly, there was a bright light and a silhouette of a man walking towards us, it was Sean Penn, I thought I was dreaming. I thought he was going to shout at us for waking him up but he was amazing, he laughed at us for being so drunk and sent us to bed. I woke up in the morning to a stunning guest house with a signed Michael Jackson picture on the wall to Sean personally and pictures of him with Tom Cruise and everyone else I've ever seen on TV?! I walked up the long path to the kitchen where Sean was there on his own going through a script, he made me a coffee and we chilled for bit talking about life then he asked me to go through the script with him to see if it sounds right, as I was reading, it hit me that I'm reading scripts with the Oscar winning actor Sean Penn?! The realisation hit me what I was doing, I went to the toilet for a little overwhelming cry, sorted myself out and went back, it was by far the most surreal moment of my life so far.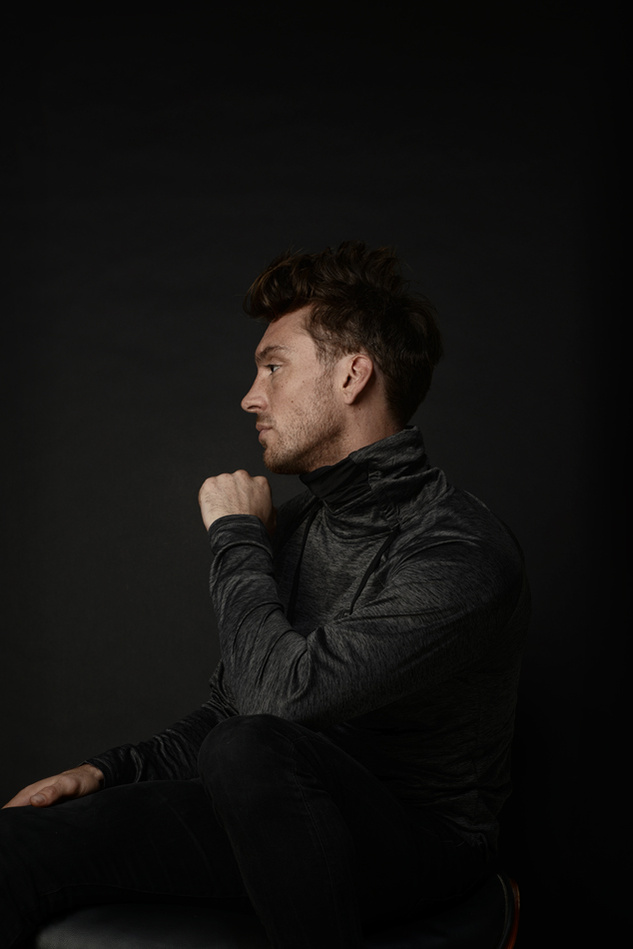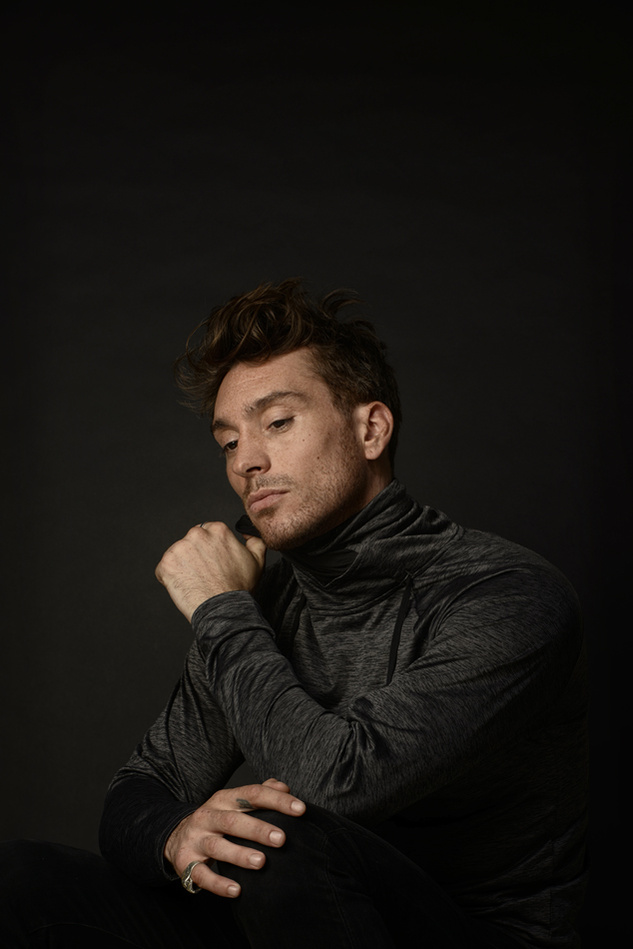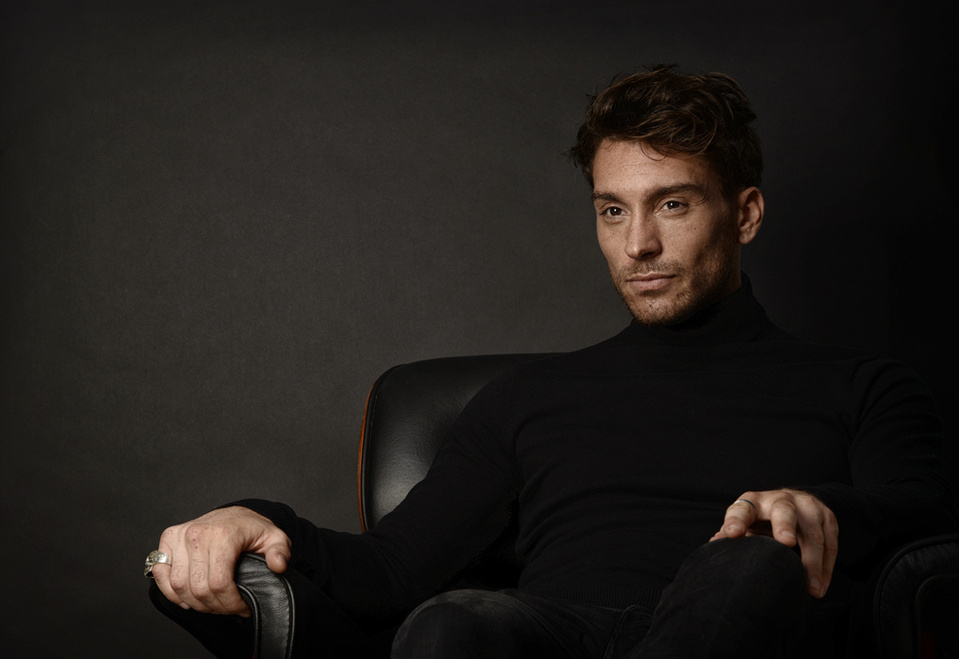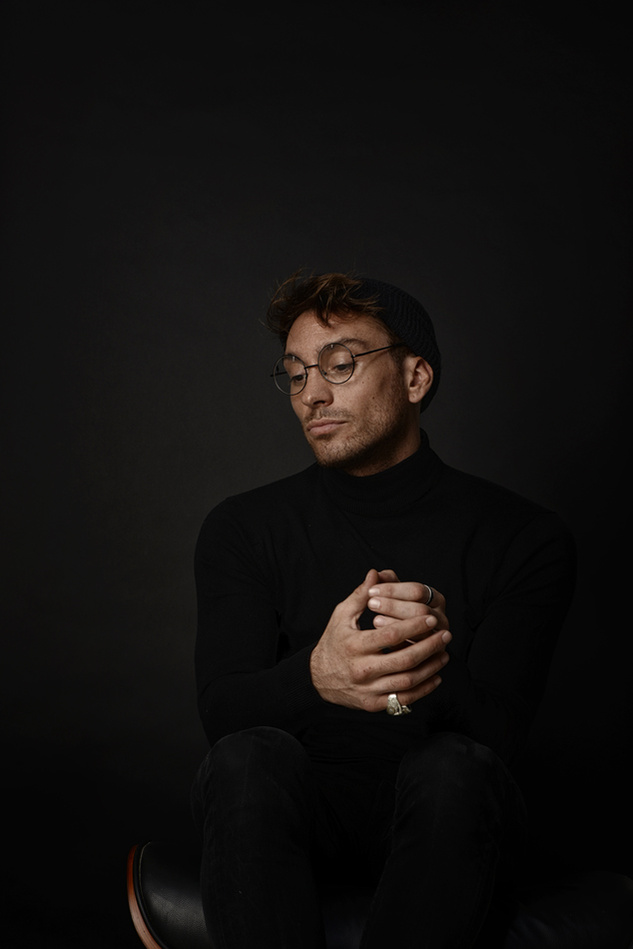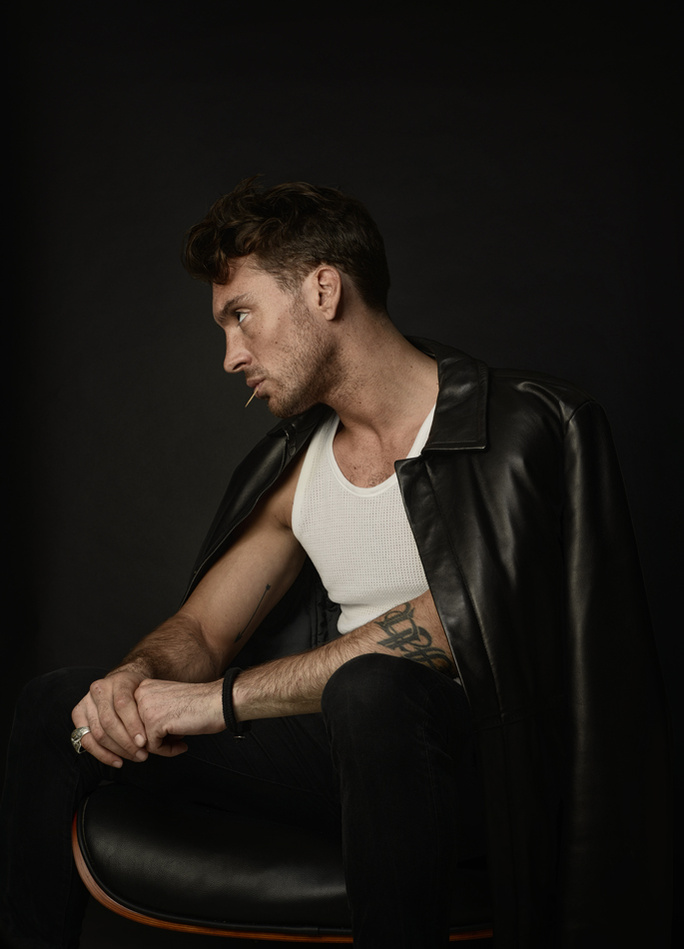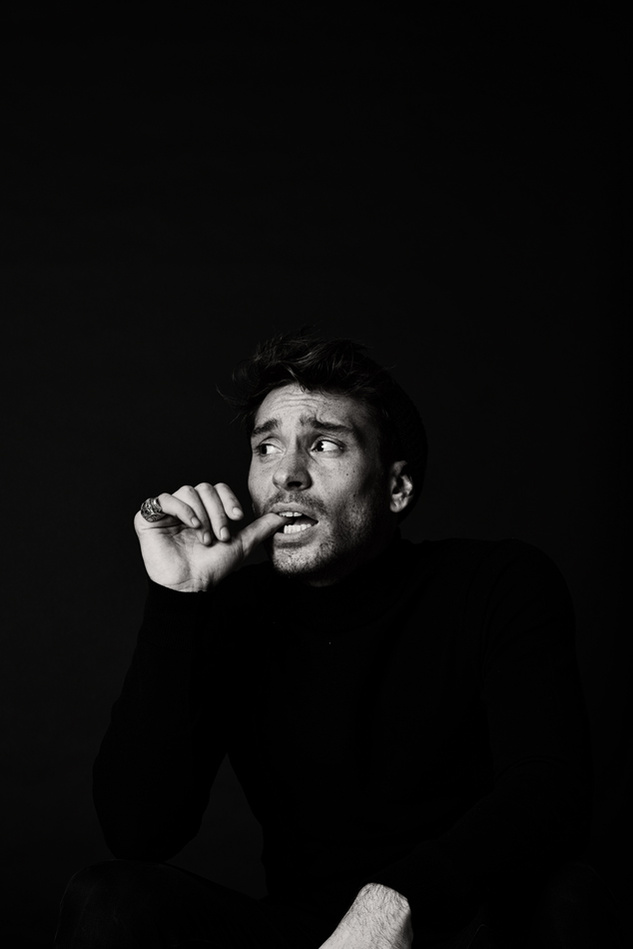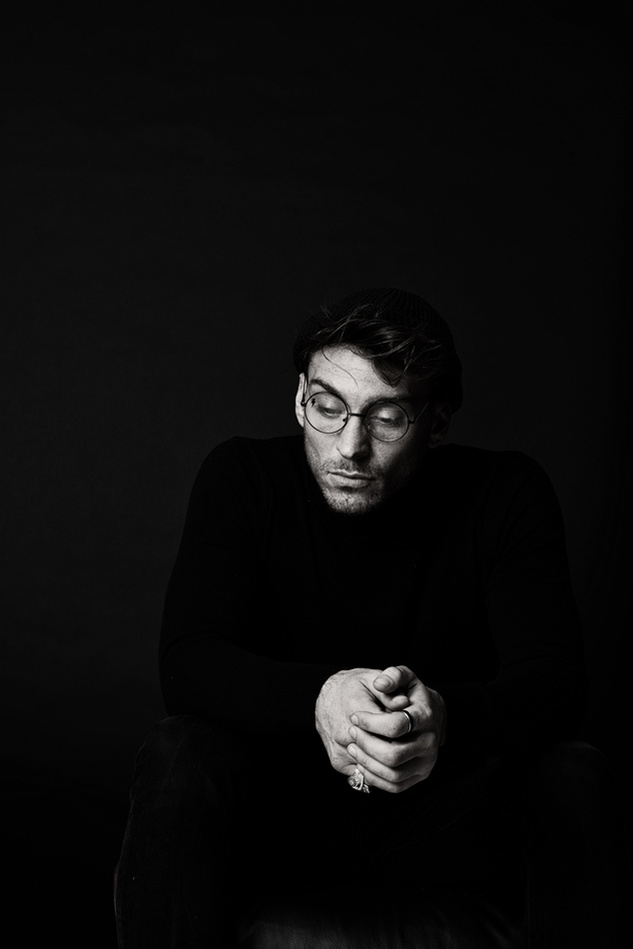 What do you like most about acting?
Everything I love it all, I genuinely love my job and not many can say that. I like going into a different world, I like all the intelligence that goes into it from researching a character role to breaking down scripts and seeing what works best and which ways works best for me. I like to dress up in all the costumes and go back to periods of time I can never visit unless time machines exist, I love the pressure to perform in auditions they make me feel alive, I like being around other actors that want the same thing as me so we always have something to talk about, I know deep down this is what I'll be doing for the rest of my life so I want to know as much about my craft as possible, I'll be forever learning.
What are your current film & tv commitments right now?
​I'm not allowed to say right now unfortunately but I can say this is the most exciting time of my life ever​, I'm feeling very loved and blessed at the moment however, I'm always interested and excited to receive new scripts.
What do you do when you're off duty from acting?
I'm never off duty, I'm always learning, If I'm not auditioning then I'm learning my script for my next time to shine or helping actor friends with their self tapes, I believe Karma will come back to sort me out in the future so I'll help others knowing I could learn something new from them.
What advice would you give aspiring actors?
Never give up, No matter how hard it seems, Never ever give up on your dreams.
Deano Bugatti is represented by Tom Fitz at Simon & How for acting and Select Model Management - Special Bookings for modelling.
Follow Deano on his Instagram to keep up with his journey to stardom @DeanoBugatti
Follow Photographer Zuzana Breznanikova on Instagram (60k followers) for more celebrity / actor portrait shoots and interviews. Book your casting / actor portfolio shoot here.