Laerke Simone: The Scandinavian Muse
LAERKE SIMONE is a Danish fashion model who already appeared in Vogue Japan and with her Scandinavian fairy like look she quickly became a muse to so many fashion photographer including myself. She inspired my fashion editorial for Vogue Italia - vogue.it and we got 15 photos published from half day shoot! Laerke is creative and really gives it all. I remember during the shoot I decided to try to fit in another hair look which was ambitious given the short time scale we worked with so in the end we had only 7 minutes to shoot the last look but she really delivered - she is even more amazing under pressure. I am sure we will hear more about her.

"Don't waste your time waiting for tomorrow! We spend so much time just waiting for our life to begin and one day we will realise that it's already gone!"

Laerke Simone
Interviewed and Photographed by Fashion Photographer Zuzana Breznanikova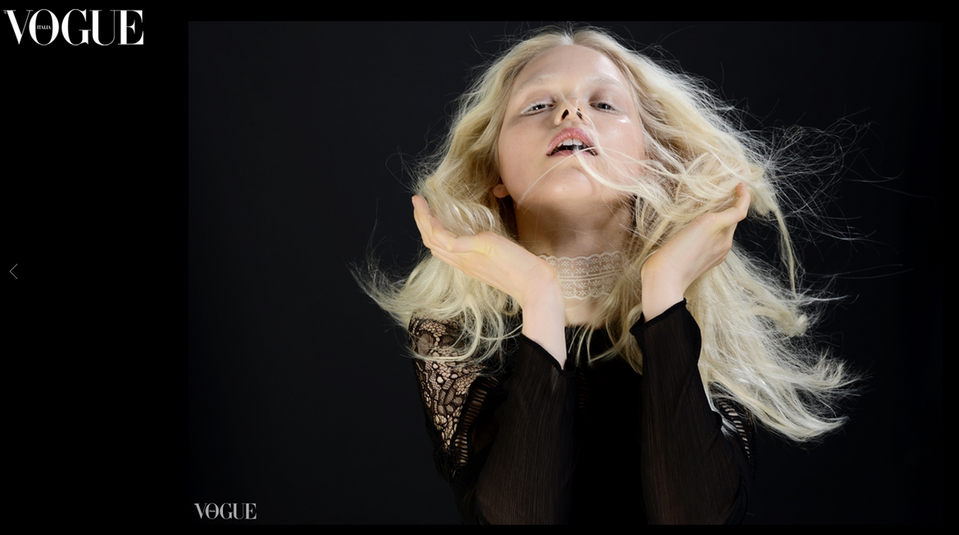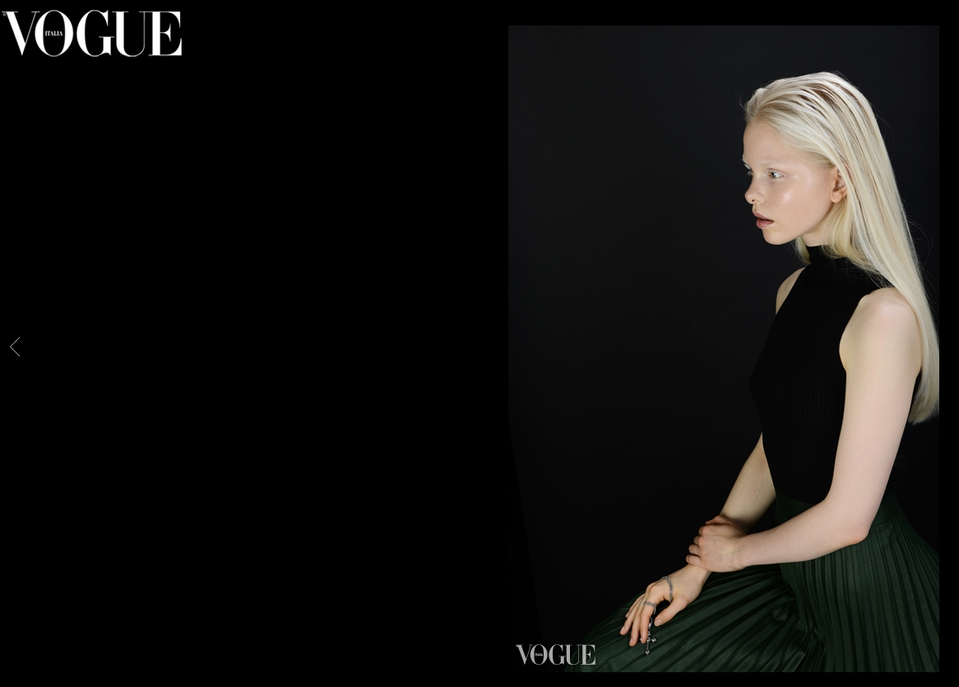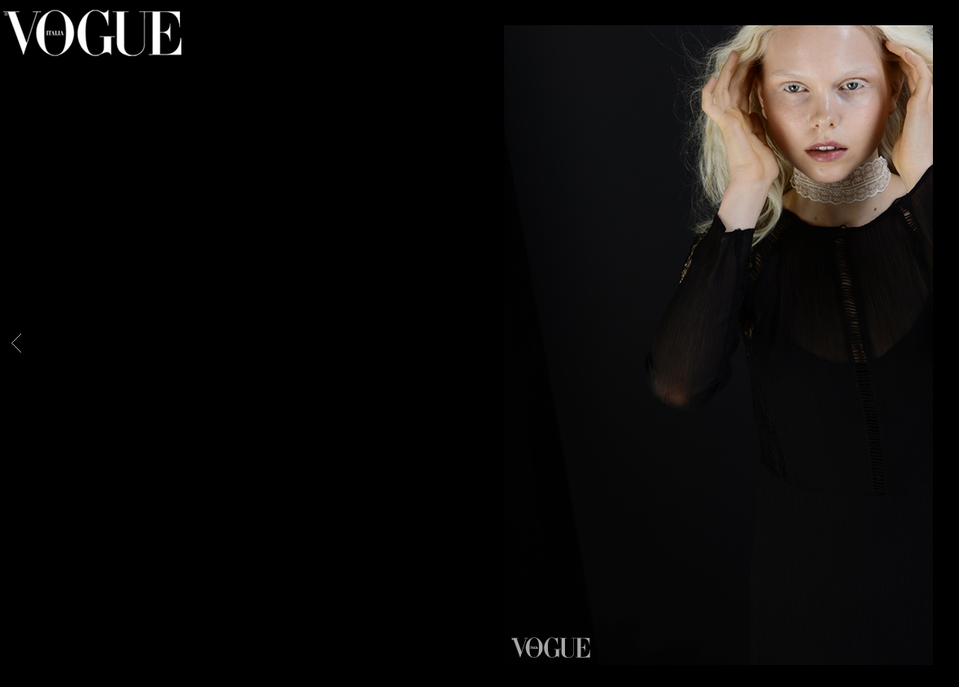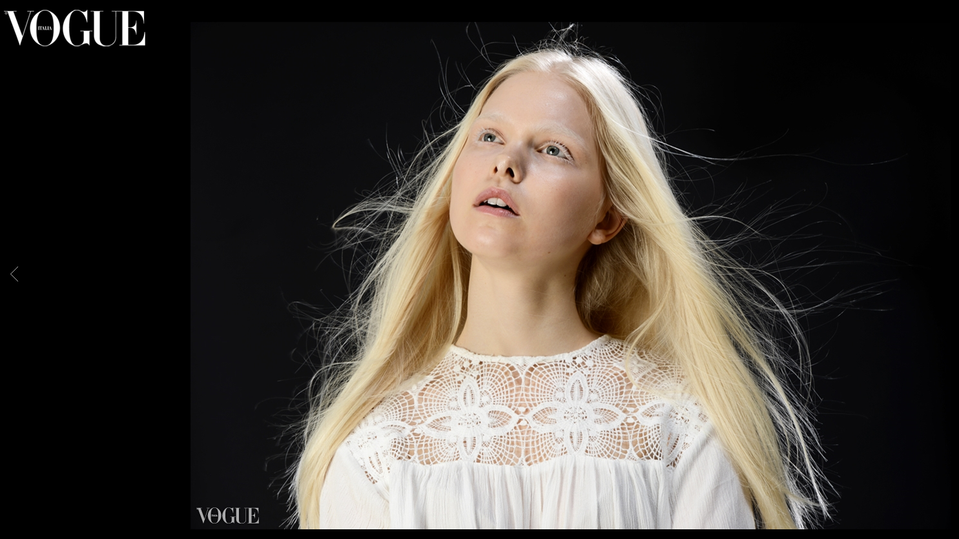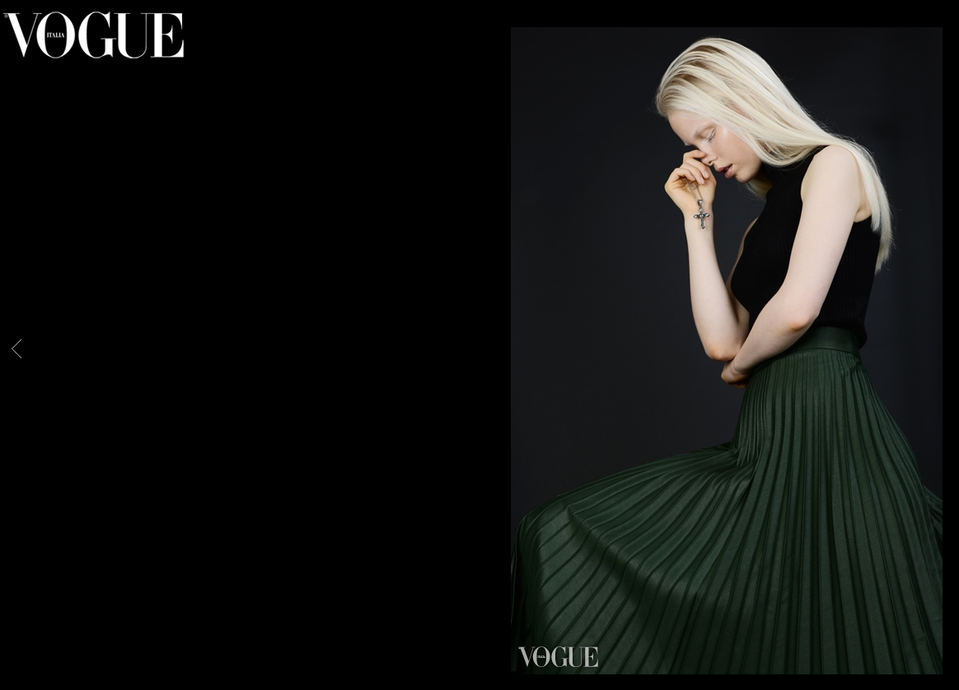 How did you get scouted? At what age?
"I got scouted when I was 14 years old. I was sitting on the sidewalk with one of my friends and eating pizza. I was in my goth/punk teen years and was wearing black shorts with studs on them, and a Nirvana t-shirt with the sleeves cut off… I had never even thought of being a model but decided to talk to the woman anyways".
Your face has appeared in many international publications including Vogue Japan. Can you tell us how it felt being photographed for such a prestigious fashion magazine? Can you tell us more about the shoot?

I had such a fun time shooting the editorial for Vogue Japan. I was shooting together with one of the girls from my Danish agency and a very talented team. We were shouting at a barn in the middle of nowhere. It was so cold and I was wearing these tiny white dresses. It was raining with mud and cow s**t all over the place but because of the team it was still a great experience and a lot of fun.
What can't you travel without?

I would be lost without my phone when I travel. I got everything in there, from boarding cards to every detail about my jobs and so on. Also my headphones. There is nothing more boring than traveling without music.
Music seems to be important in your life. What music are you listening to at the moment?

I listen to a lot of different music but at the moment I'am kind of obsessed with Amy Winehouse. She is one of my favourite artists.
What is your fashion style?

My style is a mix of 70', 80', 90', goth like and classic clothes. I like to mix and match and surprise with my clothes but still keep it discreet and down to earth.
What is your philosophy in life?

Don't waste your time waiting for tomorrow! We spend so much time just waiting for our life to begin and one day we will realise that it's already gone. I am very impulsive and when I want something I go and get it. Sometimes I do things way to quickly without thinking it through. But I think the best experiences in life come when you don't think it through.
What was your latest impulsive decision?

One of my latest impulsive decisions was to go skydiving and I can honestly say that it was one of the most freeing experiences in my life!
What's the first thing you do in the morning and the last thing you do at night?

The first thing I do in the morning its to drink a big cup of matcha tea or coffee. It really helps me wake up in the morning and before I get my coffee or tea I'm pretty much just an angry zombie walking confused around.
I can't really say what the last thing I do at night is because my night routine is very different from day to day. If I come home earlier in the evening I always listen to some music and drink sometimes but a lot of the time I come home so late I just pass out as soon as I get to my bed.
Where do you hope to be in 10 years?

I hope I am still out traveling the world. I have no idea what I will do with my life but one thing I am sure of is that I want to see and experience as much as possible before I die! My goal is to see at least 50% of the world's countries. I'm at 11 % now so still a long way to go!
If you would like to follow Laerke Simone her Instagram is: @laerkesimone
by
Photographer Zuzana Breznanikova
Follow Instagram 60k followers @breznanikova.photography for more photo shoots and model interview announcements
Credit: Makeup & Hair: @zoearena