Tommie Fourie: Rebel with a Heart
TOMMIE FOURIE is a fashion model from South Africa who was named by GQ magazine as one of the top new faces in South Africa! However that is not the main reason I wanted to interview him. We met on a shoot in London and besides being extremely photogenic and easy to work with I found him to be a very interesting as a person. Tommie is a genuinely nice guy - humble and an animal lover who is not afraid to voice his opinion on animal welfare issues or injustice in the world. Being artistic and creative himself he even contributed some ideas to the shoot like adding the leaf in the second photograph.

"If I could only change one thing in the world I would like to change all the hate into love - judgement kills".
Tommie Fourie
Interviewed and photographed by Fashion Photographer Zuzana Breznanikova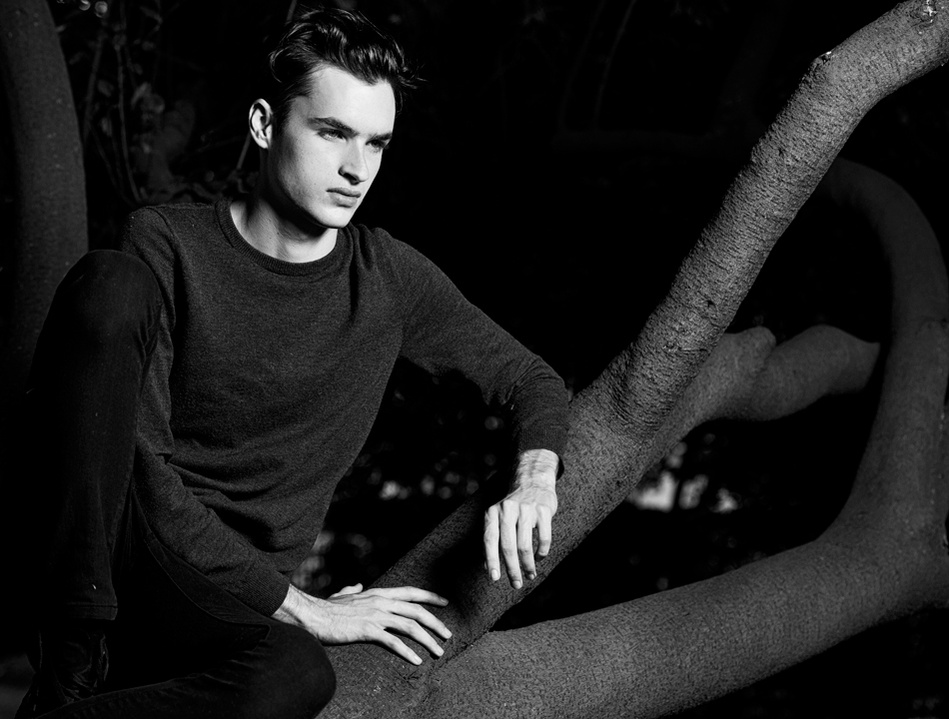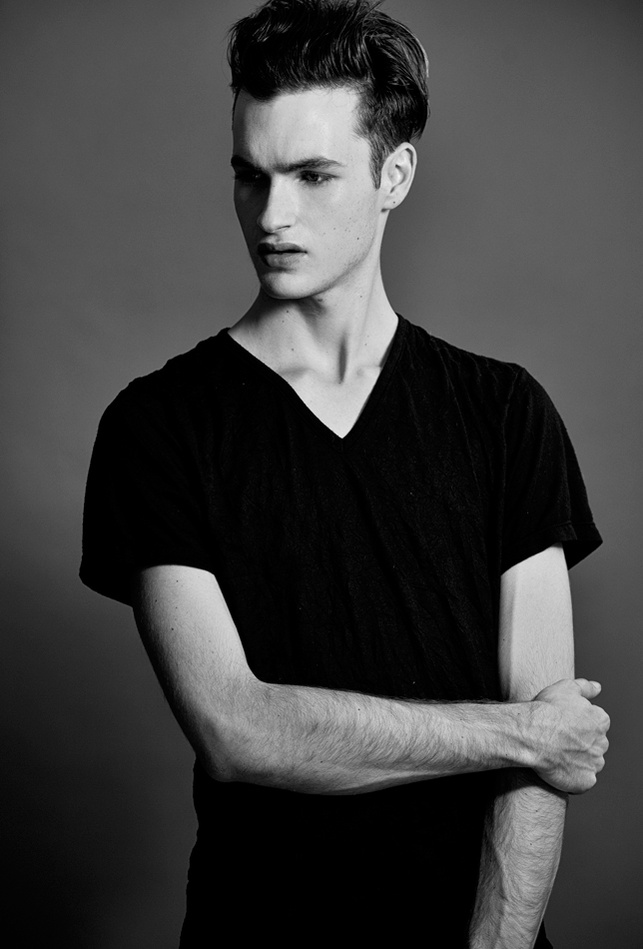 Tell us a bit about yourself?

Well I'd like to think that i'm just a down to earth kinda guy with a fun outlook on life.
How would your friends describe you?

Hmm they would probably say I'm crazy haha, I think I'm that one friend that always pushes boundaries.

What is your philosophy in life?

I just want to be happy, I know it sounds a bit cliché, but I don't really want to put a label on how I perceive life.
If you could choose just one thing to change about the world, what would it be?

If I could only change one thing in the world I would like to change all the hate into love - judgement kills.

You met Paris Hilton - what is she like?

Paris Hilton was the biggest sweetheart ever, she is so down to earth and super friendly! She literally sent me a DM inviting me hang out with her. I think I died a little when that happened lol.
You travel a lot in your job. What have been some of the most interesting places you have been too?

Most interesting place for me was Korea I would say. I had the time of my life! Korea is insane and that's probably why I felt so at home there.
What is the longest you have gone without sleep?

I can sleep for days or not at all. I love the night though so I am pretty nocturnal I guess.
What are some of the brands you have worked with?

I've worked with so many amazing brands, I love working with new designers. They are so hungry and passionate and it's amazing to be a part of someone's vision coming to life. I also had the honor of working with Givenchy and they gave me the most impeccable suit and it fits like a glove!
What do you like to do when you are off-duty from modelling ?

Depends. I have a very busy mind so I can't really put my finger on something specific. But when I'm not on a creative high I like going out with friends or spending time out on the farm.
What do you feel passionate about?

Fashion, music, people, nature! I really don't take on anything without knowing I really care about it. Life is my passion I guess.
Where do you hope to be in 10 years?

I don't really like telling people that. I feel like I don't want to know what the future holds. Whatever happens I promise it won't be boring. ;)
If you would like to follow Tommie his Instagram & Twitter is: @tommiefourie

by
Photographer Zuzana Breznanikova
Follow Instagram 60k followers @ breznanikova.photography