David Nutley: The Cool Side of Tough
DAVID NUTLEY is a British model and actor with a lot of charisma and bit of a Brad Pitt thing going on. He was featured in the film Kingsglave - Final Fantasy XV and did a commercial for Moss Bros. As a model he has worked for big fashion clientele including Tommy Hilfiger, Abercrombie & Fitch and M&S. He is a spontaneous risk-taker with a love of motorcycles, adventure, thrill and freedom that motorbikes bring. He has proven that he has the extraordinary talent required when it comes to acting, with acing even his first ever audition and landing a part of a major Hollywood movie without attending a drama school. Many drama school trained actors do not succeed in ever landing a role in a major movie; it goes to show that he has that special 'something' and talent. With his movie star looks and commercial appeal he is already getting fantastic attention on his Instagram and thanks to those looks and 'cool side of tough' he is likely to grow a large fan base.
What is your story?
My name is David Nutley and I'm 29 years old. I grew up in Brighton in my early years and then a village just outside Lewes in Sussex. Time there was either spent building dens or being chased by farmers on our motorbikes… that was great fun! After my studies and leaving college, I did a few different jobs from building, market selling, antique dealing to finding my feet in the modelling world at the age of 21. I was a boxer at the time of starting my modelling career. It got awkward turning up at jobs with black eyes on the odd occasion. I continued to juggle both for a few years until the time came that I had to choose one or the other…I decided to have pictures taken of my face rather than get punched in the face for a living! Since then I have worked for world renowned brands and shot with some of the world's biggest photographers. Modelling then led me to earning my spot on a feature film called The Kingsglaive.
What attracted you to begin a career as an actor?
I have always loved the idea of being an actor and pretending your someone you're not. Putting yourself in their shoes to live their life for short periods of a time sounded fun. However, it has really evolved through modelling, I just fell into it, whether commercials or the film I did. I can't wait for more!
Tell us about your first audition for a film role.
My first audition was a great feeling! I was contacted through my modelling agency that a feature film is interested in me to play a part in it. I was asked to learn 3 monologues. I was super nervous but rehearsed my chosen pieces well. When I arrived, the casting directors changed the style of the casting! I had to Improvise a "call to arms" rallying troops, a 'happy scene' where I was being told I had become an uncle and a "sad scene" where I was told that I found my pet by the side of the road..dead! I think the change in the casting was a test to see how well I would adapt. I gave it my all and even burst out crying during the sad scene. I finished and the look on their faces was a picture. I waited for the call and eventually it came, I got my first part!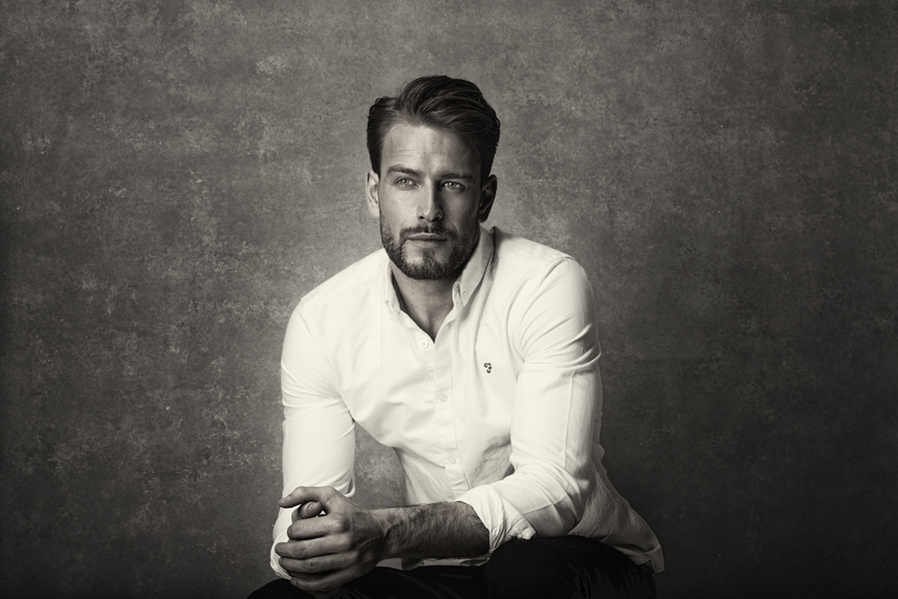 Boxing or fighting skills are always useful in Hollywood. Any other skills that you think might help you in movies?
I think some of the experiences I've been through in life either modelling or personally. I've travelled all over the world and met all kinds of people good and bad. All these great experiences have helped me to develop the empathy to act and play roles that are different to my life experiences.
Who are some of the actors that inspire you?
Tom Hardy! I think he's amazing and I just love his back story. Mark Wahlberg is also a strong favourite.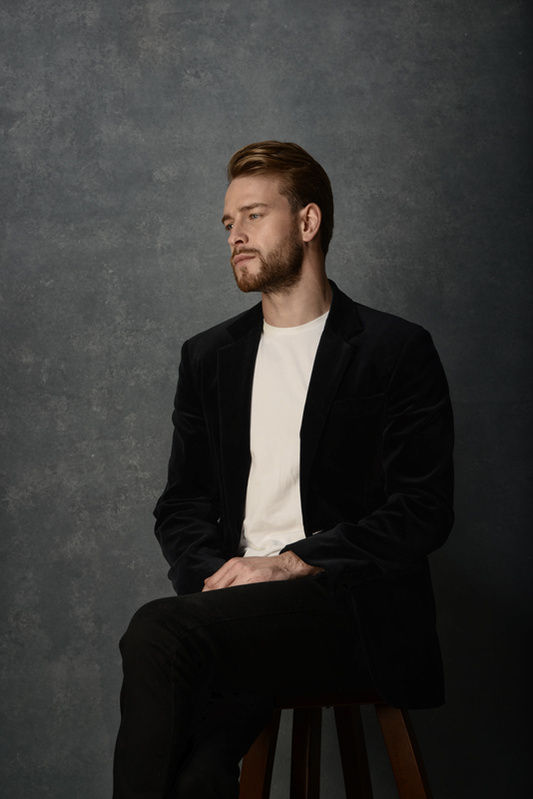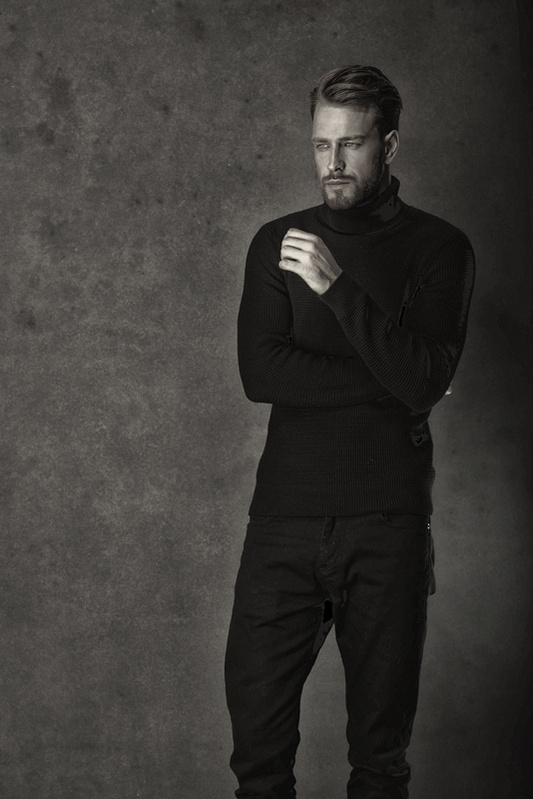 Your favourite movies.
To be honest, there are many! I can't just decide on one. ET has been a favourite of mine since I could walk. I love Oliver Twist and Shawshank Redemption too.
How would you describe yourself in three words?
Spontaneous, adventurous and generous
What are some of the most dangerous things you have done?
When I was young my best mate and I would explore abandoned buildings and climb to the top of iconic buildings to take photographs. It was fun until we both fell! We decided to not do that anymore.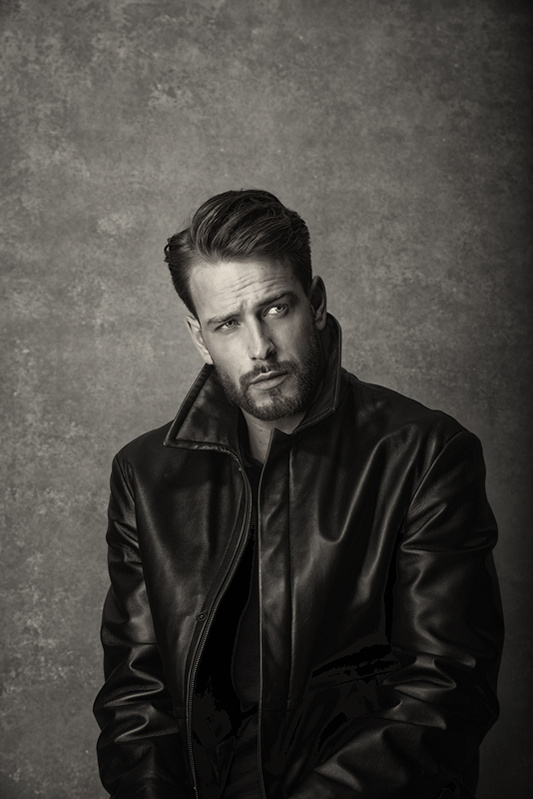 What's your philosophy in life?
Live life to the full and experience as much as possible. Live and learn from everything!
What are you passionate about?
Cars, motorbikes, anything with an engine. I love riding, driving or flying!
What are your future aspirations?
To continue in the acting world and play as many parts as I can and enjoy it!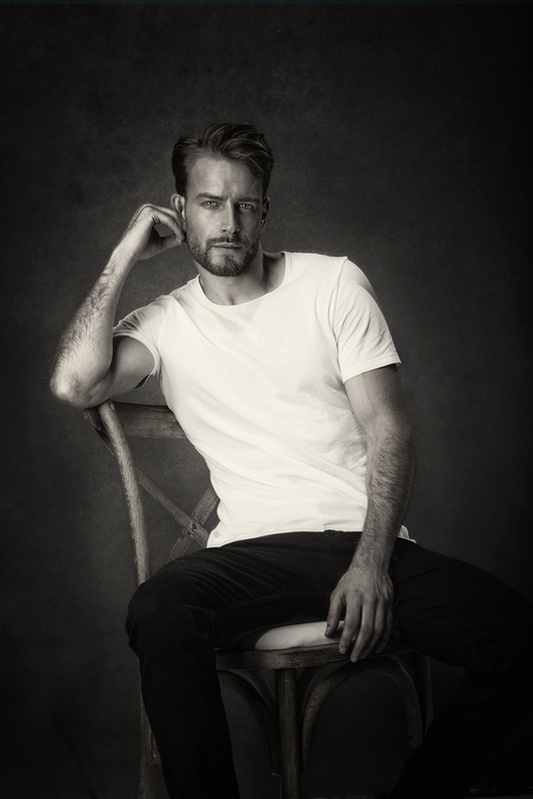 David Nutley is represented by Premier Model Management.
Follow David on his Instagram: @daveynutley
Follow Photographer Zuzana Breznanikova on her Instagram: @breznanikova.photography